In a pickle(ball)
Man picks up new hobby after robotic spine surgery.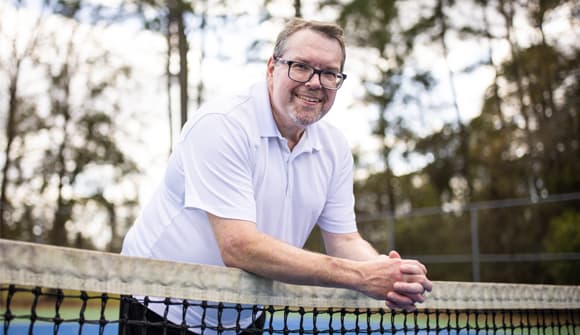 Paul Stella is only 54 years old, but chronic and debilitating back pain was aging him beyond his years.
"I had a lot of quality of life issues," he said. "I was uncomfortable sitting at work. I couldn't fish; forget trying to cast a line when you have a back problem! I love to cook, but standing in the kitchen for long periods of time was nearly impossible. My wife and I couldn't travel because I couldn't drive long distances. I felt older than my age. It was frustrating to live like that."
His Baptist Primary Care physician recommended Jacksonville Orthopaedic Institute (JOI), where Stella began a pain management regimen that included physical therapy and epidural injections. After a few sessions without much improvement, he and his doctor, Robert Savarese, DO, pain medicine specialist at JOI, agreed a consultation with a surgeon would be the best next step.
"I did my research and chose Dr. [James] Perry based on his background, reputation and reviews," said Stella.
James Perry, DO, orthopedic surgeon at JOI, understood how Stella felt limited by his pain. "I enjoy the outdoors and doing things with my family, and I wanted to see Mr. Stella enjoying the good life he should have at his age," said Dr. Perry.
'A good fit'
Surgical procedures on the spine require careful planning because each patient's anatomy is unique. Baptist Health's use of robotic technology allows its specially trained spine surgeons to use advanced 3D planning software to create the ideal procedure for each patient's condition ahead of time. In the operating room, the surgeon is guided by a unique surgical blueprint to safely and accurately place implants, such as spinal screws, using minimally invasive techniques.
Dr. Perry felt the robot-assisted surgery offered at Baptist Health was a good fit for Stella, who needed a spinal fusion of the L3/L4 vertebrae, which are found in the middle of the lumbar spine on the low back.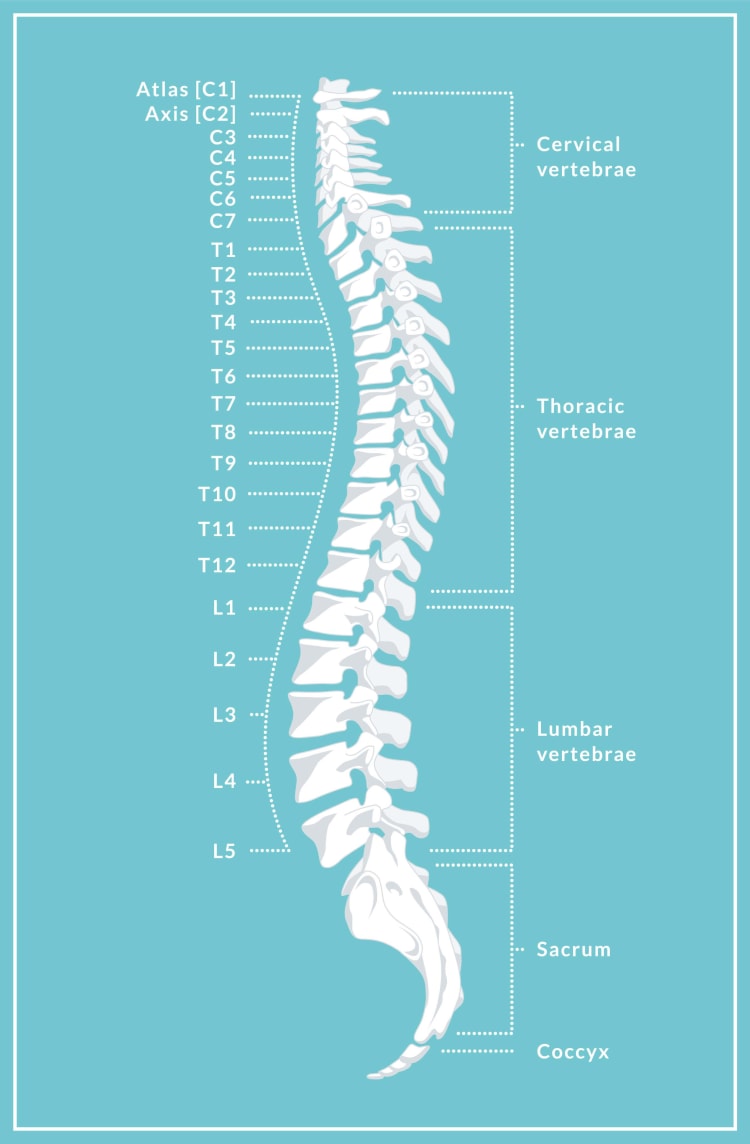 "The robotic technology helps doctors with precise placement of spinal hardware using smaller incisions, which translates into a faster recovery and less pain for the patient," said Dr. Perry. "Mr. Stella's surgical area was well-suited for a robotic-assisted surgery."
Stella agreed. "I had robotic bariatric surgery 10 years ago. There's less room for error. Dr. Perry did a good job of explaining things to me and my wife, so I was very comfortable with him using the robot during surgery."
No more pain
"Comfortable" is a word Stella can now use often in his life. "I've been pain-free for a year. The biggest problem I have now is finding enough time to do all I want to do!" He's back to cooking for his wife and friends, fishing, traveling and walking. He's even taken up a new hobby: pickleball.
"I wasn't able to do that two or three years ago," he said. "I didn't have a good quality of life, and I wanted a long-term solution for my pain. The team of doctors, physical therapy staff, nurses and all the other people involved in my care really made the experience work seamlessly."
Paul Stella: In his own words
You don't have to live with back pain. The team at Baptist Health offers patients the most comprehensive and advanced back pain care, and can help patients find the right solution for them. Call 904.202.BACK for an appointment, or go to baptistjax.com/back.