MS on the rise?
Actress Christina Applegate diagnosed with multiple sclerosis at age 49.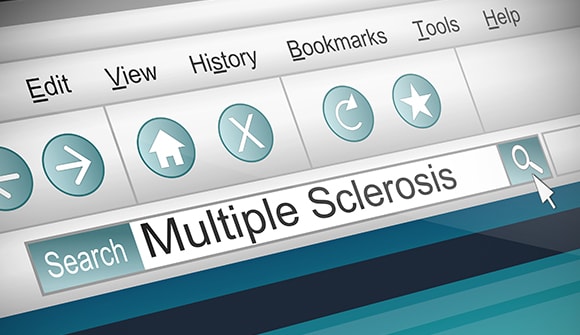 When actress Christina Applegate, 49, announced her multiple sclerosis (MS) diagnosis – one she shares with friend and fellow actress Selma Blair – support poured in, and so did questions. What exactly is MS? Who is most likely to get it? And how does it affect your health?
An autoimmune disease with no cure, MS occurs when a person's own immune system attacks his or her central nervous system (the brain and spinal cord).
"The incidence of MS can be as high as 1 in 1,000. It is becoming more common, just like other autoimmune diseases, and we don't know why. Multiple sclerosis is the most common cause of disability in people under 50, other than head injuries," said Thomas Snyder, MD, a neurologist with Baptist Neurology Group, which is Partners in Care with the National Multiple Sclerosis Society.
There are two types of MS:
Relapsing: Symptoms begin abruptly and lessen over days or months.
Progressive: Symptoms start and gradually worsen over time.
Spot the signs
The onset of MS usually occurs between the ages of 20 and 50, and the underlying cause is not known.
Symptoms may include:
Loss of vision in one eye
Double vision
Fatigue
Numbness and tingling in the limbs
Loss of balance
Weakness in one leg or both
Incontinence
Ranking your risk
Though the cause of MS is unknown, women are three times as likely to be diagnosed as men. Caucasians of Northern European ancestry, people with a family history of an autoimmune disease (like thyroid disease or rheumatoid arthritis) and those with low vitamin D levels also tend to be at higher risk.
Once a person starts experiencing symptoms, he or she typically undergoes a series of tests that result in an MS diagnosis. This could include MRI scans, spinal fluid tests and/or a blood panel.
Managing MS
"People who have had MS for 10 to 15 years and have not been on medication often have some form of a disability, such as decreased motor control and muscle strength," Dr. Snyder said. "The earlier you start on medication, the better the outcome. There's been a dramatic improvement in prognosis of newly diagnosed patients because newer treatments, like oral medications, infusions and injections, work for most."
The medications inhibit the immune system, preventing it from attacking the central nervous system and causing damage.
"Since they work so well, we rarely have to admit people into the hospital anymore," Dr. Snyder said. "When people find out they have MS, they are usually humbled and scared that they'll become disabled. The big difference between today and decades ago is that we can now offer therapy to prevent relapses and lessen the chances of disability. People with MS can still live a full life and take care of themselves and their families."
Need a neurologist?
If you're having unexplained vision, strength, balance, bladder or bowel control issues, ask your primary care physician to refer you to a neurologist, who will work with you to figure out what course of action is best for your lifestyle.
---
Baptist Neurology Group's highly qualified specialists are available to provide world-class care for injuries and diseases of the spine, brain and nervous system. To learn more, click here.