Nothing normal about NPH
After 'chasing a diagnosis for years,' retired attorney found relief for often misdiagnosed condition.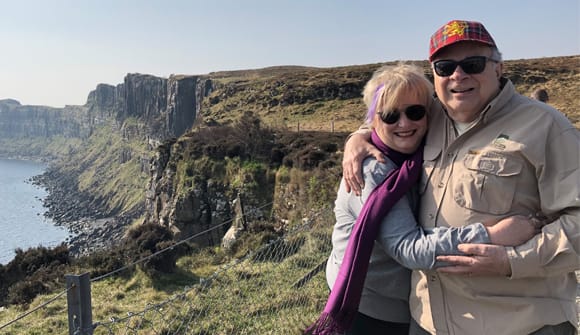 Linda and Ken Bevan have been to nearly every state in the U.S. and almost every country in Europe.
The St. Augustine couple recently returned from a two-week trip to northern Scotland, where they visited Edinburgh, Loch Ness and the picturesque Isle of Skye, including one of its most famous rock formations, A' Chuith-Raing.
Ken, a 77-year-old retired attorney, had no trouble walking on cobblestone streets or strolling along the rocky Scottish sea cliffs.
A year ago, just the thought of doing something like that would have been considered impossible.
That's because Bevan once suffered with normal pressure hydrocephalus (NPH), a chronic condition caused by excess accumulation of cerebral spinal fluid on the brain.
Also known as "treatable dementia," NPH primarily strikes older adults and is often misdiagnosed because some symptoms, such as memory loss, incontinence and difficulty walking, are similar to other conditions in the aging population like Alzheimer's disease or Parkinson's.
Kitchen fall was last straw
Before he was successfully treated for NPH at Baptist Lyerly Neurosurgery, Bevan used to walk with a shuffling gait and fell down a lot, including once in a busy airport. Bevan said one doctor told him he was in the early stages of Parkinson's disease, while another said his brain was shrinking. He said a third wrote off his symptoms as "just old age."
One neurologist advised him to have deep brain stimulation. The procedure involves creating small holes in the skull to implant electrodes that connect to a pacemaker-like device in the chest.
Deep brain stimulation is an established treatment for people with movement disorders, such as essential tremor, an inherited condition that Bevan has in both hands.
The final straw came last summer when he fell in his kitchen and couldn't pull himself up. Fortunately, he was able to call 911 from a nearby phone.
"When I fell, I also hit my head, so they decided I needed a CT scan," said Bevan, who also underwent a lumbar scan known as a cisternogram to examine spinal fluid flow surrounding his spinal cord.
Both the CT and the cisternogram suggested NPH. When Linda heard the diagnosis, she immediately researched NPH on her computer. "I told Ken, 'This is good news because it's treatable,'" she recalled.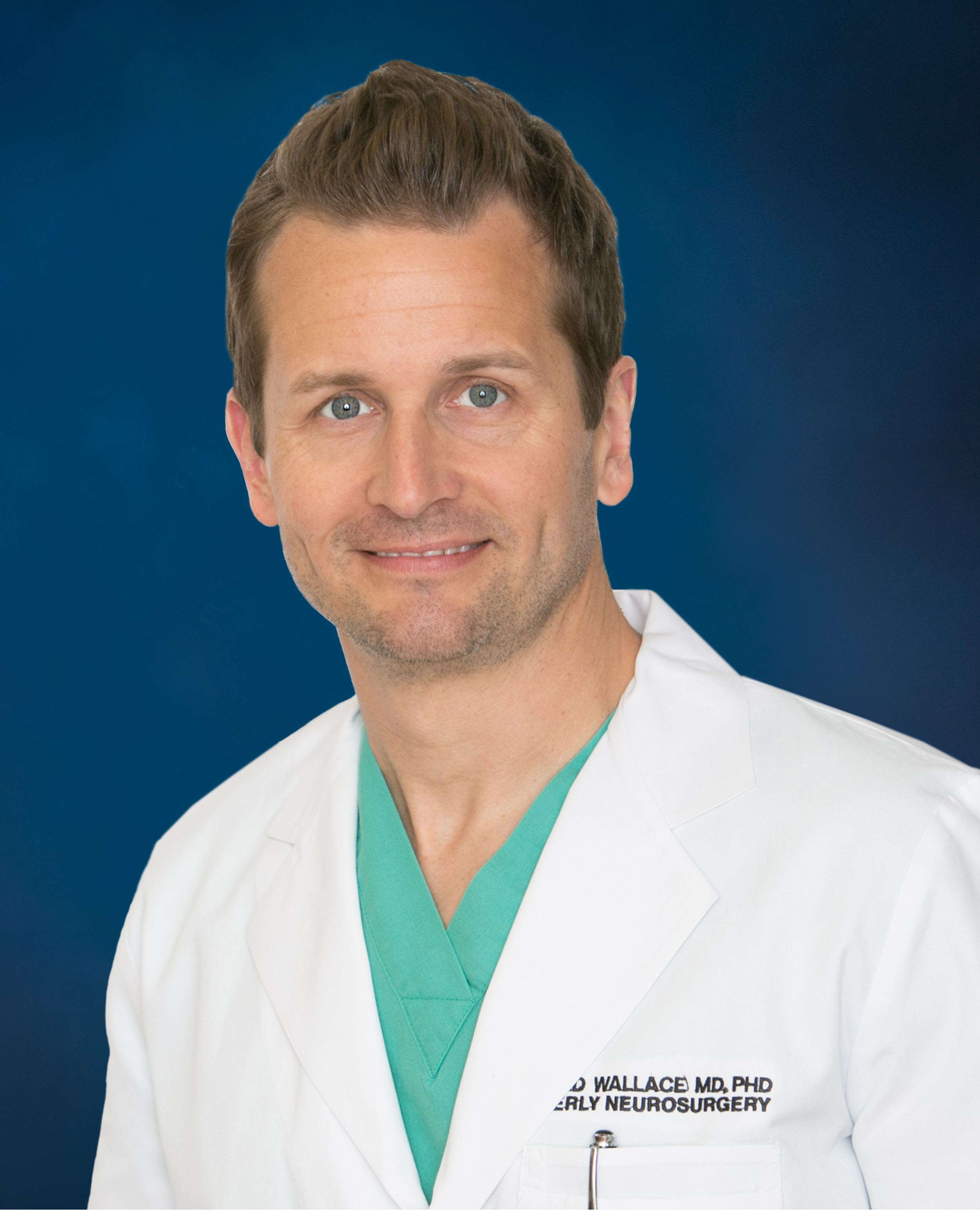 After making appointments with four different neurosurgeons, including two out of state, the couple decided to stay close to home after meeting Baptist Lyerly neurosurgeon Brad Wallace, MD, PhD.
"Dr. Wallace said he has a knack for doing this kind of surgery, and that's what really sold us," said Bevan, who moved to St. Augustine in 2009 after practicing law in the Orlando area for more than 40 years. "After we walked out of his office, I turned to Linda and said, 'He's our man.'"
According to Dr. Wallace, NPH is the most common form of dementia and the only one that is surgically treatable. "I probably treat two or three people a month with NPH. It's essentially a plumbing problem in the brain. To be a candidate for surgery, you have to have enlarged fluid chambers or ventricles that show up on imaging."
YouTube moment
NPH surgery involves surgical placement of a shunt that diverts cerebral spinal fluid from the brain to another part of the body, usually the lower part of the abdomen. The shunt remains in the person's body for the rest of his or her life and can be adjusted periodically to keep the fluid flowing in the right direction and at the correct rate.
"As long as the shunt is functional, it serves as a cure for NPH," Dr. Wallace said. "The classic symptoms of NPH are memory problems, a shuffling gait and urinary incontinence. If you have at least two of these, you should probably consider having an MRI or CT scan of the head to confirm the diagnosis."
Bevan had surgery on Nov. 9, 2018, and spent five days at Baptist Medical Center Jacksonville, followed by two days in a rehab facility.
Like many NPH patients, he didn't experience immediate improvement. "It was one step forward, and one step back," said Linda. "He progressed from a walker to a cane and to walking without aid. But even when he was using the walker, I noticed that his gait was so much better."
The only telltale sign that Bevan had neurosurgery is a tiny scar where he parts his hair. Since the surgery, his essential tremor has improved.
One day while listening to music on YouTube, Bevan asked his wife if she would dance with him in their living room. Linda worried that her husband of nearly 50 years might fall. But Ken told her, lovingly, "If I do, I won't fall far."
Before departing for Scotland in April, Linda shared Ken's NPH journey in a Facebook post with Baptist Health. "We were chasing a diagnosis for almost 10 years. My husband had such a horrible gait, it seemed like he was marching in place," the post said. "Now, he walks perfectly normal. Please pass this on to Dr. Wallace."
To learn how to treat other movement disorders, visit Baptist Lyerly Neurosurgery or call 904.202.2273.