Cancer scare disrupted wedding plans
Swift recovery from surgery enabled separated couple to remarry.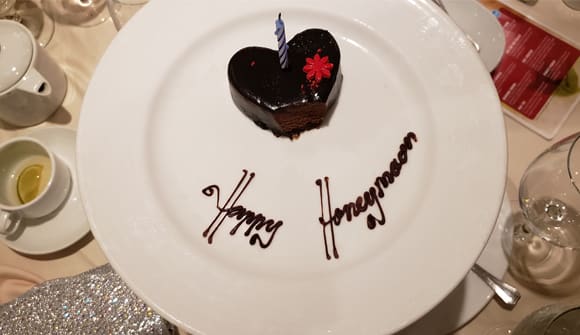 Betty Daniel-Smith and her former husband, Richard, were planning to remarry on a cruise ship last year. Then she was diagnosed with a 6-cm. mass in her colon following a routine screening colonoscopy.
Her Baptist Health gastroenterologist, Mark Fleisher, MD, told her she needed surgery right away.
"I was in shock. It was a lot to take in," said Daniel-Smith.
Three weeks later, the 53-year-old Jacksonville resident underwent laparoscopic surgery at Baptist Medical Center Jacksonville to remove a portion of her colon and 20 of her lymph nodes.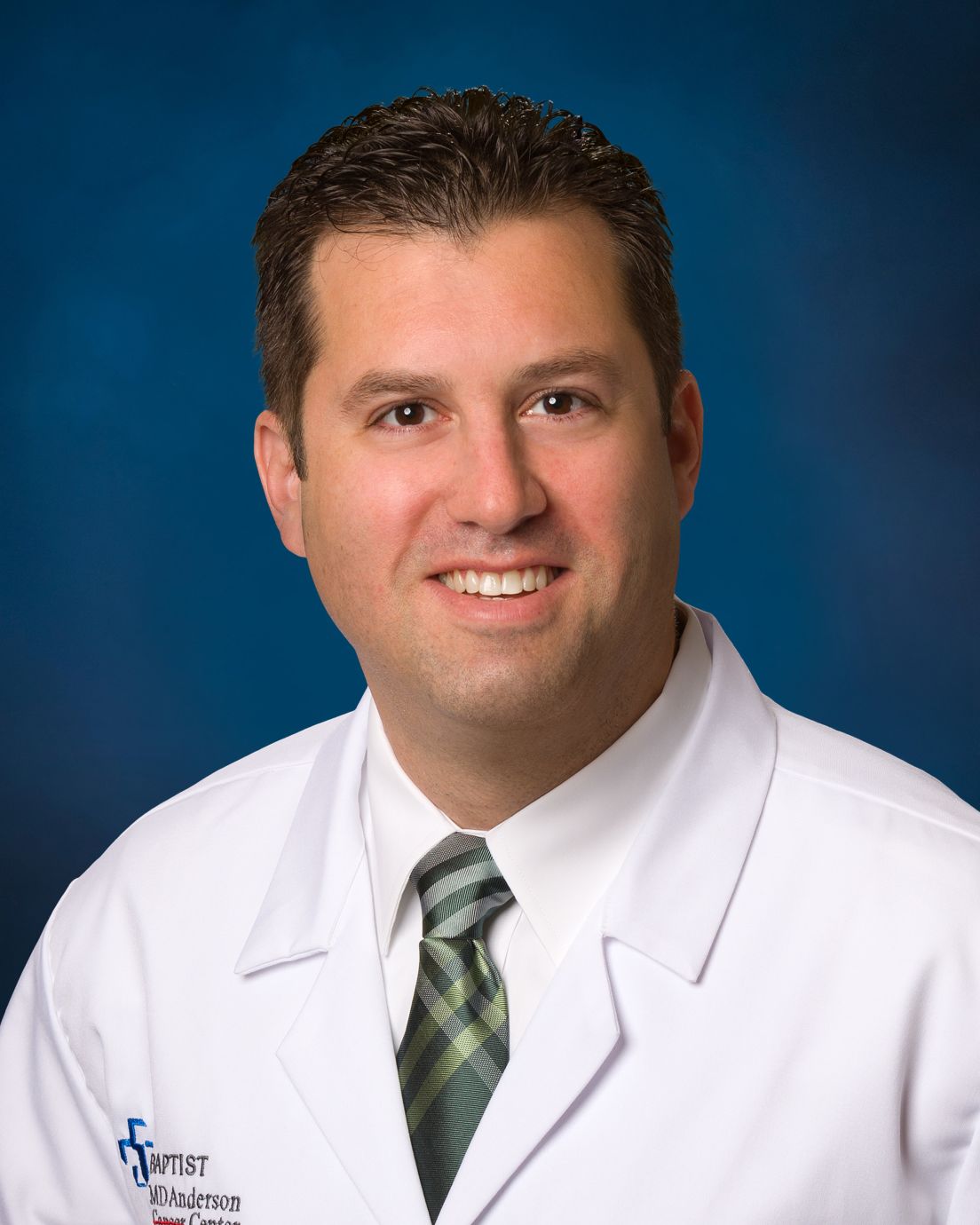 "A mass this large is often associated with invasive cancer but fortunately, we caught this early," said Daniel-Smith's gastrointestinal surgeon Craig Morgenthal, MD, vice chair of the Department of Surgery at Baptist Medical Center Jacksonville and a faculty member of Baptist MD Anderson Cancer Center. "Her final pathology report showed that surgery was curative. There was no invasive cancer and no need for chemotherapy."
Hours after her minimally invasive surgery, Daniel-Smith was sitting in a chair in her hospital room talking with family members. She was eating, drinking and walking the next day in the hospital.
Daniel-Smith's speedy recovery was due in part to an innovative new set of protocols at Baptist Health known as Enhanced Recovery After Surgery (ERAS), which emphasizes nutrition, fluids and activity. It also minimizes practices that can place stress on the body during and after surgery.
4 key components of ERAS at Baptist Health
Starting to prepare the body as soon as surgery is scheduled. Patients are encouraged to start preparing by getting regular exercise (walking at least 15 minutes a day) and eating a well-balanced diet with a recommendation of at least 60 grams of protein a day. Those who smoke, vape or chew tobacco are strongly encouraged to quit because the practice could slow down their ability to heal.
Encouraging clear liquids and "carb-loading" before surgery. Instead of fasting after midnight, new research shows that patients do better when they are allowed to have clear liquids up to two hours before scheduled arrival time for surgery. Some patients are also given a clear pre-surgery carbohydrate drink to help them maintain good blood glucose levels during surgery. This is similar to how runners use "carb-loading" to prepare for a race.
Comfortably managing pain with limited use of opioids. Targeted pain management and careful management of IV fluids during and after surgery reduce the use of narcotic painkillers and help patients avoid side effects such as nausea, dizziness and constipation—all of which can stress the body.
Stimulating recovery with activity and nutrition. Instead of emphasizing bed rest, patients are encouraged to drink, eat and move as soon as possible. ERAS patients are encouraged to sit in a chair more than in their beds, and walk to stimulate healing and digestion.
Baptist Health has implemented ERAS in four surgical specialties so far – colon, urology, thoracic and gynecologic oncology— with plans to spread it to more specialties, including orthopedics, in the near future. International studies have consistently shown that ERAS protocols provide many benefits, including notably shorter hospital stays and reduced treatment complications.
"All surgeons want the best outcomes for their patients and ERAS can help accomplish that," Dr. Morgenthal said. "Patients can significantly improve their recovery time and have a better overall experience with ERAS."
Since her surgery, Daniel-Smith has lost weight and is exercising more. She plans to participate in the upcoming March to Get Screened 5K walk/run in Riverside, which raises awareness for colon cancer.
Last fall, she and her husband said their wedding vows for a second time and celebrated their reunion with a honeymoon cruise to the Bahamas.
"I didn't get to walk down the aisle on the ship like I planned, but I was still able to go on the cruise," said Daniel-Smith. "Before we separated seven years ago, my husband and I were married for 25 years. I feel like God put us back together just in the nick of time."
If you are interested in learning more about faster recovery after surgery, visit baptistjax.com/ERAS.