HPV vaccine not just for women and teens
To develop immunity, children, both female and male, should be vaccinated.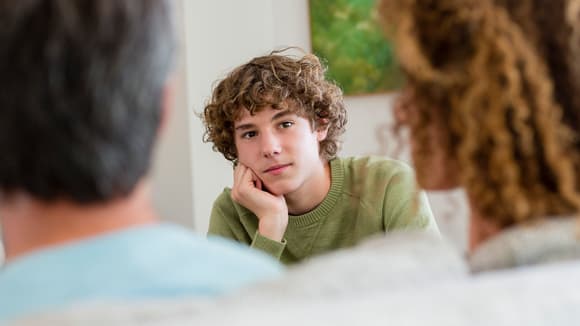 Every year in the U.S., the human papillomavirus (HPV) causes 32,500 cancers in women and men, or about half the fans at an average NFL football game.
But the HPV vaccine can prevent more than 90 percent of those from ever developing.
According to the Centers for Disease Control and Prevention (CDC), the HPV vaccine is important because it protects women and men against cancers caused by HPV infection, a very common, sexually transmitted virus that affects nearly 80 million people (about one in four) in the United States. About 14 million people, including teens, become newly infected with HPV each year.
Most people with HPV never develop symptoms or health problems, and most HPV infections (nine out of 10) go away by themselves within two years. But, sometimes, HPV infections will last longer, and can cause:
Cancers of the cervix, vagina and vulva in women
Cancers of the penis in men
Cancers of the anus and back of the throat (oropharnynx), including the base of the tongue and tonsils, in both women and men
HPV has long been known to cause cervical cancer in women, but rates of HPV-caused throat cancers are on the rise in men, according to a 2017 study by University of Florida researchers. Russell Smith, MD, a head and neck surgical oncologist with Baptist MD Anderson Cancer Center, said the days when women were the only ones targeted for the HPV vaccine are a thing of the past.
"We probably see more throat cancers that are caused by HPV in men as much as we do in women," he said. "The breadth of people we want to vaccinate has also expanded, along with the age range.
Previously, the vaccine was only approved for women between the ages of 9 and 26 and for men between 16 and 26. Recently, the Food and Drug Administration approved the age expansion for the HPV vaccine to be used in men and women between the ages 27 to 45.
The CDC recommends that children ages 11 to 12 be vaccinated for HPV cancers at the same time they receive shots for meningitis and whooping cough. Dr. Smith agrees with the CDC that getting your child the HPV vaccine early is much better than being treated for an HPV-related cancer later in life.
"I think it should be part of the standard childhood shot regime, but unfortunately the vaccination rate is barely above 50 percent right now," he explained. "It has a different connotation than, say, getting a shot for tetanus or polio Some parents may be resistant to having their children get the HPV vaccine because of concerns regarding their future sexual behavior."
With more than 100 million total doses administered in the United States, the HPV vaccine has a reassuring safety record that's backed by 10 years of monitoring and research, says the CDC. But like any vaccine or medicine, the HPV vaccine can cause side effects, the most common being pain, redness or swelling in the arm where the shot was given; dizziness, fainting, nausea and headache. Fainting after any vaccine, including HPV vaccine, is more common among adolescents.
But preventing cancer is always better than treating it.
"That's really the key," added Dr. Smith. "Why are we vaccinating people so young? Because we want the vaccination to be completed and in place so that people are developing immunity well before they have a risk of having sexual exposure to this cancer-causing virus."
Talk to your primary care provider about whether you or your child should get the HPV vaccine or any other vaccinations that can protect you from devastating diseases.