1 in 44 children have autism
When others thought a boy was just having a tantrum, one woman knew how to help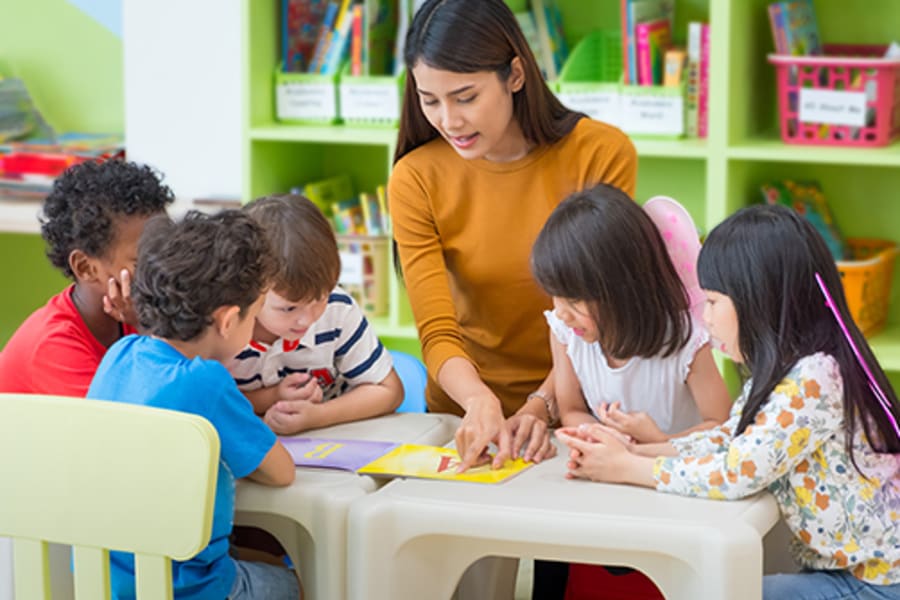 An employee at Universal's Islands of Adventure theme park in Orlando, Fla., is gaining praise from around the world for recognizing a little boy's breakdown as more than an ordinary tantrum. While other people stared at and walked around the crying and screaming 9-year-old, Jen Whelchel chose empathy over judgment and laid down on the floor with the boy, who has autism spectrum disorder (ASD).
The simple gesture meant everything to the boy's parents.
According to the most recent data from the U.S. Centers for Disease Control and Prevention, one in 59 children has autism spectrum disorder (ASD), up from one in 69 just two years prior.
ASD is a developmental condition characterized by difficulty with communication and social interaction.
"In recent years, the Diagnostic and Statistical Manual of Mental Disorders broadened the criteria for diagnosing children with ASD, helping professionals better identify children who show early signs," said Lauren Papke, SLP, a pediatric speech-language pathologist with Wolfson Children's Rehabilitation Services and team lead for the Wolfson Children's Rehabilitation Autism and Neurodevelopment Center. "There's still a marked increase year after year and researchers aren't quite sure why."
Mobeen Rathore, MD, is chief of Pediatric Infectious Disease and Immunology for Wolfson Children's Hospital. He agreed with Papke that more definitive answers aren't available.
"Studies such as this one from the CDC help us adequately prepare to treat the volume of children who need our services. But we can't attribute this increase to any one thing," said Dr. Rathore. "Unfortunately, when it comes to autism, there are things we just don't know yet."
There is evidence that Dr. Rathore and Papke are right about why the rate of diagnosis is rising. Providers are identifying signs of autism earlier in patients' lives than ever before — Dr. Rathore sees many patients who are diagnosed between eight months and two years of age.
The definition of autism has also changed over the years. Treating the condition as a spectrum rather than a strict set of traits means children may be flagged for evaluation sooner, and then receive services earlier. While these factors may be why diagnoses are up, experts still can't pinpoint what causes autism spectrum disorder is in the first place. However, one reason has been safely ruled out.
"We don't know what causes autism," Dr. Rathore said. "There are lots of theories being researched. I can tell you what does not cause autism: vaccines. That myth, based on a now-debunked study, has been put to rest by innumerable studies. We need to continue investigating what does cause autism and how we can manage it even better."
As researchers work toward answers, how can parents know if their child's development is cause for concern?
"That's a difficult challenge. My own son, who graduated from Harvard, didn't walk until he was 12 months old or speak until 14 months. My family was very concerned," said Dr. Rathore. "What's most important is to maintain regular visits with the child's pediatrician. If you notice something different about your child, bring it up with your child's pediatrician and ask for an assessment early on."
"There are many signs and symptoms of autism, but what parents need to focus on are lack of eye contact and limited shared smiles with their caregivers," explained Papke. "They may have a lower verbal word count compared to other children their age, and they may have difficulty following directions."
Papke emphasized that early intervention is key in treating children with autism. "We need to start treatment before the age of four," she said. "At Wolfson Children's Hospital, we have the Autism Early Intervention Program that specifically targets these young children with symptoms of autism. Our therapists are all certified in the Early Start Denver Model, which is the only scientifically proven treatment model for children with autism. We also work closely with the families to provide the child's caregivers with different strategies for interacting and supporting their child's development."
Concerned parents should discuss evaluation options with the child's doctor, who can recommend specialists to evaluate the child, help parents implement speech-language therapy and occupational therapy, and connect the family with invaluable community resources. To learn about the Autism Early Intervention Program at Wolfson Children's Hospital, call 904.202.1884.