Putting the pep back into his backhand
Hip resurfacing, instead of total replacement, may be the right call for active men.
Juice Staff Published: January 14, 2019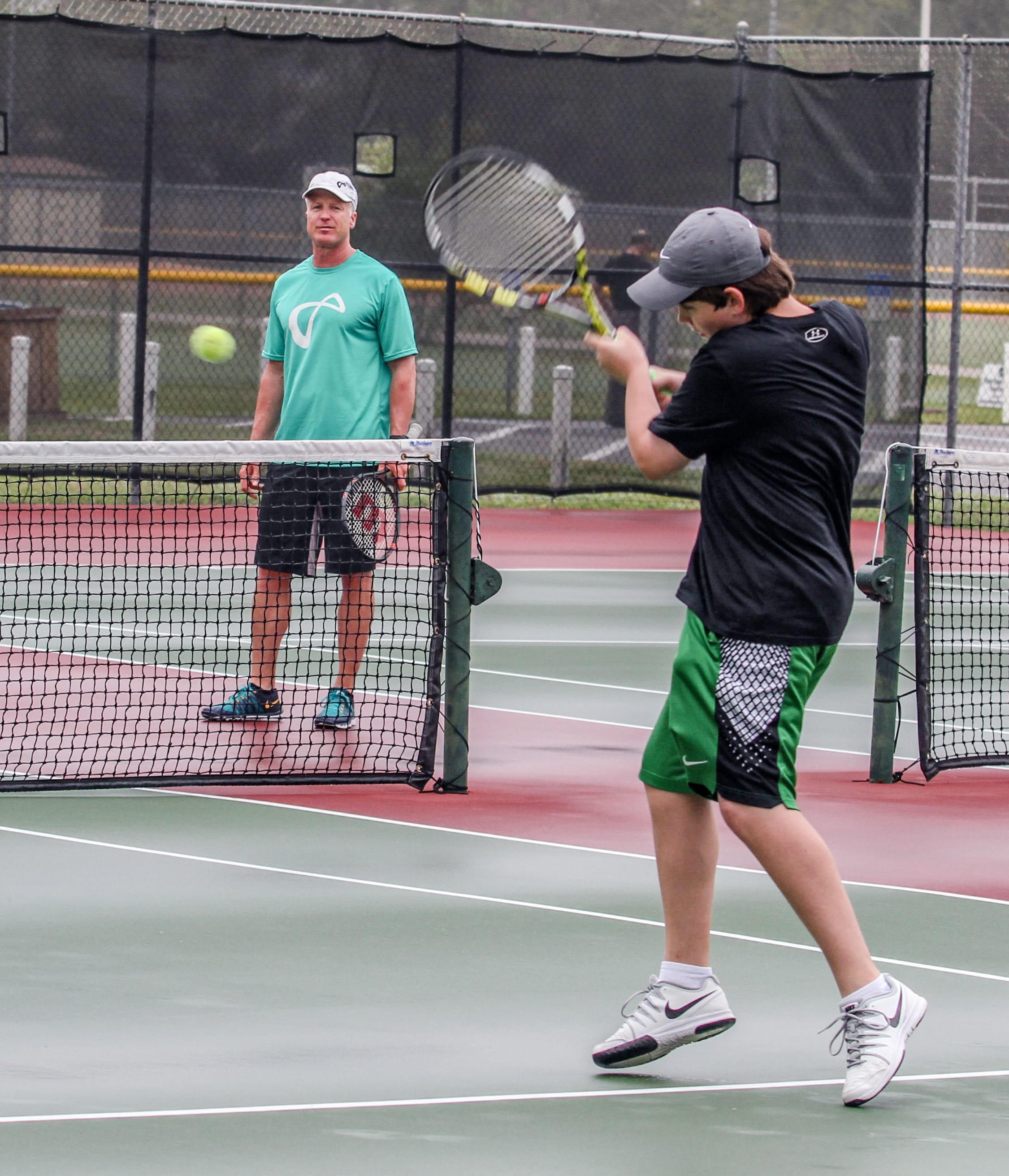 On the practice court, Danny Witt moves freely among his tennis students.
You wouldn't know it, but for years the Ponte Vedra Beach-based tennis coach suffered with arthritis in one of his hips.
Doctors first discovered it when Witt was only 28. He learned to live with the pain until it became almost unbearable in his 40s.
"My hip would ache and I would get a sharp pain when I planted my foot to play tennis or move around," said the former University of North Florida All-American doubles player. "It felt like somebody was stabbing me with a knife in the hip."
Searching for answers, Witt eventually turned to Jacksonville Orthopaedic Institute (JOI) and opted for a unique approach that would allow him to keep more of his own hip bone instead of undergoing a total hip replacement.
His orthopedic surgeon was Brett Frykberg, MD, an acknowledge expert in the Birmingham Hip Resurfacing System, which restores the natural shape of the joint and provides better stability, longevity and higher levels of patient activity than a traditional hip replacement.
As part of the procedure, only the surface of the femoral head (ball) is shaved off. A cap is then put on the top of the hip, similar to capping a tooth, instead of replacing the entire head and neck of the femoral bone.
Dr. Frykberg, who performed the procedure in New York before coming to JOI and Baptist Health in 2014, also trained in England with the inventor of the resurfacing system, Dr. Derek McMinn.
Dr. Frykberg has performed about 100 of these resurfacings and is one of a small number of surgeons in the state doing the procedure, according to Smith & Nephew, Inc., which manufactures the products used in the resurfacing. According to Dr. Frykberg, hip resurfacing presents no physical restrictions to the patient.
"Once recovered, people can return to normal activities such as running, biking, swimming, hockey and baseball. Resurfacing allows that high level of activity, which total hip replacement does not do," he added. "You keep most of your own bone and your range of motion is better."
The JOI procedure is suited for men between the ages of 20 and 60 for whom total hip replacement may not be appropriate due to their level of physical activity.
Active men who suffer from hip pain due to non-inflammatory arthritis (degenerative joint disease), such as osteoarthritis, traumatic arthritis, avascular necrosis, or dysplasia/DDH, or inflammatory arthritis, such as rheumatoid arthritis, may be good candidates.
"The procedure is not good for women," Dr. Frykberg said, "because women have smaller femoral neck bones, which are more brittle and not strong enough to hold the implant."
Witt, who has developed competitive junior tennis players for more than 20 years, and has served as a coach for USTA Team Florida, is now able to run and play tennis again without pain.
"It's been great," he said. "Outside of my job, I still like to stay fit and work out a lot. Even when I'm on the tennis court, I can move around better now. It's just awesome."
For more information on the Birmingham Hip Resurfacing System or other hip and knee procedures at Jacksonville Orthopaedic Institute, go to joionline.net.
Close X