Health Care for Women Main Content
You spend a lot of time taking care of others, but don't forget about you. Baptist Health offers a wide range of health care services for women in Jacksonville and Northeast Florida.
The stress on women at many stages in life can be overwhelming. From postpartum depression to anxiety, marital problems, grief and more, we're here to provide personalized care to improve your mental health.
Early intervention is crucial to prevent bone loss. With early screenings, our team can provide guidance and treatment options to help you keep your bones strong and healthy.
We offer comprehensive breast health services ranging from screenings, risk assessments and prevention to breast cancer diagnosis and treatment.
We provide innovative treatment of gynecologic and urologic conditions that impact women's everyday lives, such as urinary problems, pelvic floor disorders, uterine fibroids, endometriosis and more.
Did you know that symptoms of heart disease may be different in women than men? We offer free wellness resources and screenings at Baptist Y Healthy Living Centers throughout Jacksonville as well as medical care for all of your heart health needs.
Half of all women never talked to their doctor about the management or treatment of a pelvic health. Pelvic and bladder health includes the female reproductive system, the pelvis, urinary incontinence and chronic bladder infections. Learn more about how we can help.
Our team at Baptist Health delivers more babies each year than any other health care provider in our region. Experience your own private birthing suite, advanced maternity care, high-risk obstetric care, fertility treatments and support.
Sleep deprivation affects all aspects of your life. From struggling with concentration to feeling irritable, insufficient sleep is not only frustrating, it can lead to more serious health issues.
Maintaining a healthy weight is an important part of preventing more serious conditions. Whether you're looking to shed a few pounds at our Baptist Y Healthy Living Centers or JCA Wellness Connexion location, or want to explore surgical options, we're here to help.
Our Doctors
Is It Time for Your Health Screening?
Health screenings are medical tests that look for signs of health care issues before symptoms appear. How do you know which screenings you need and when to take them? This guide can help!
Get the Guide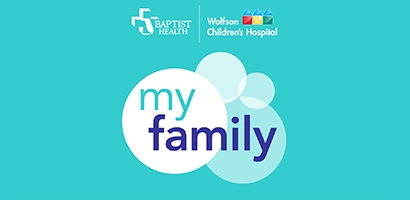 A parenting and pregnancy app built to help you navigate your family's health.
Personalized to-do lists
Week-by-week updates
Pregnancy and growth trackers
Tips, articles and affirmations
Hands-free voice commands