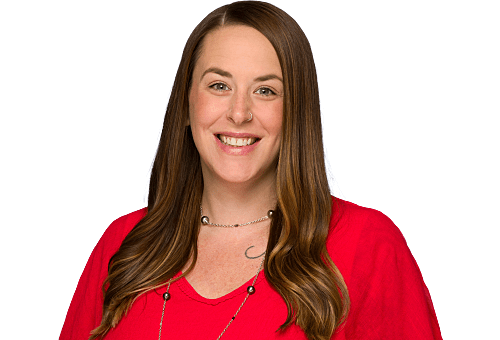 Stacey DeLanoit, PsyD, MSCP
Licensed Psychologist
Stacey DeLanoit, PsyD, MSCP Office and Other Patient Information
Stacey DeLanoit, PsyD, MSCP Biography and Info
Stacey DeLanoit, PsyD, MSCP is a licensed psychologist and aspiring medical psychologist. She has training and experience with teenagers and adults in a variety of settings. Dr. DeLanoit enjoys providing outpatient therapy and psychological evaluation services. Her areas of expertise include:
Anxiety/Stress Management
About Me
I have enjoyed living in Jacksonville since moving here from Nebraska in 2021. My husband and our children share the love for the beach, exploring new parks and playing with our dogs and chickens. In my free time, I enjoy reading, cooking and spending time with family and friends.
As a mental health provider, I lead with empathy and compassion. I strive to create a foundation of trust and collaboration with my patients. My philosophy of care is integrative in nature and tailored to an individual's needs. I look forward to working with you!
Specialties
Languages
Ages Treated
Stacey DeLanoit, PsyD, MSCP Additional Information
Education & Training
Bachelor of Psychology

Nebraska Wesleyan University

2006

Master of Science - Psychology

Forest Institute of Professional Psychology - Springfield , MO

2010

Doctor of Psychology

Forest Institute of Professional Psychology - Springfield , MO

2011
Frequently Asked Questions