One size does not fit all
Magazine exec with fear of tight spaces finds reassurance in true open MRI.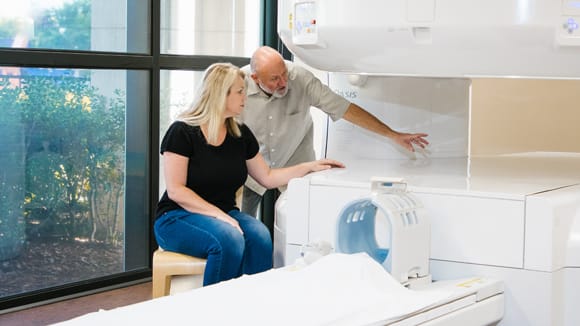 As hard as she tried, Amy Robertson could not complete her first two magnetic resonance imaging (MRI) exams without suffering panic attacks.
The thought of possibly being enclosed in the tunnel-like machine, where detailed pictures of the body and brain are made using magnetic fields, was simply too much for her to bear.
"I was traumatized after my first experience," Robertson recalled. "I felt like my head was boxed in. It was very overwhelming."
The 42-year-old mother of two readily admits that her fear of MRI machines isn't rational. She's not alone in feeling that way. Many people experience claustrophobia or the fear of tight spaces – even those who aren't normally claustrophobic – and sliding head first into an enclosed MRI machine can trigger all sorts of scary thoughts.
"I can't think of anything worse than being stuck in a tube when you are claustrophobic," said Robertson, a local magazine executive. "I know it's irrational, but the fear is real for people like me. I think it's knowing that you are going to be in there for an extended period of time and can't get out is what makes it so frightening."
A delayed diagnosis
Diagnosed with multiple sclerosis (MS) in 2014, Robertson undergoes MRI scans of up to 90 minutes or more each year. She can't tolerate enclosed or even wide-bore MRI machines, but she's found success at Premier Open MRI, which features a high-field, true open MRI machine that provides about three times more room than other types of scanners, and allows patients to see out on all sides via a 270-degree unobstructed view.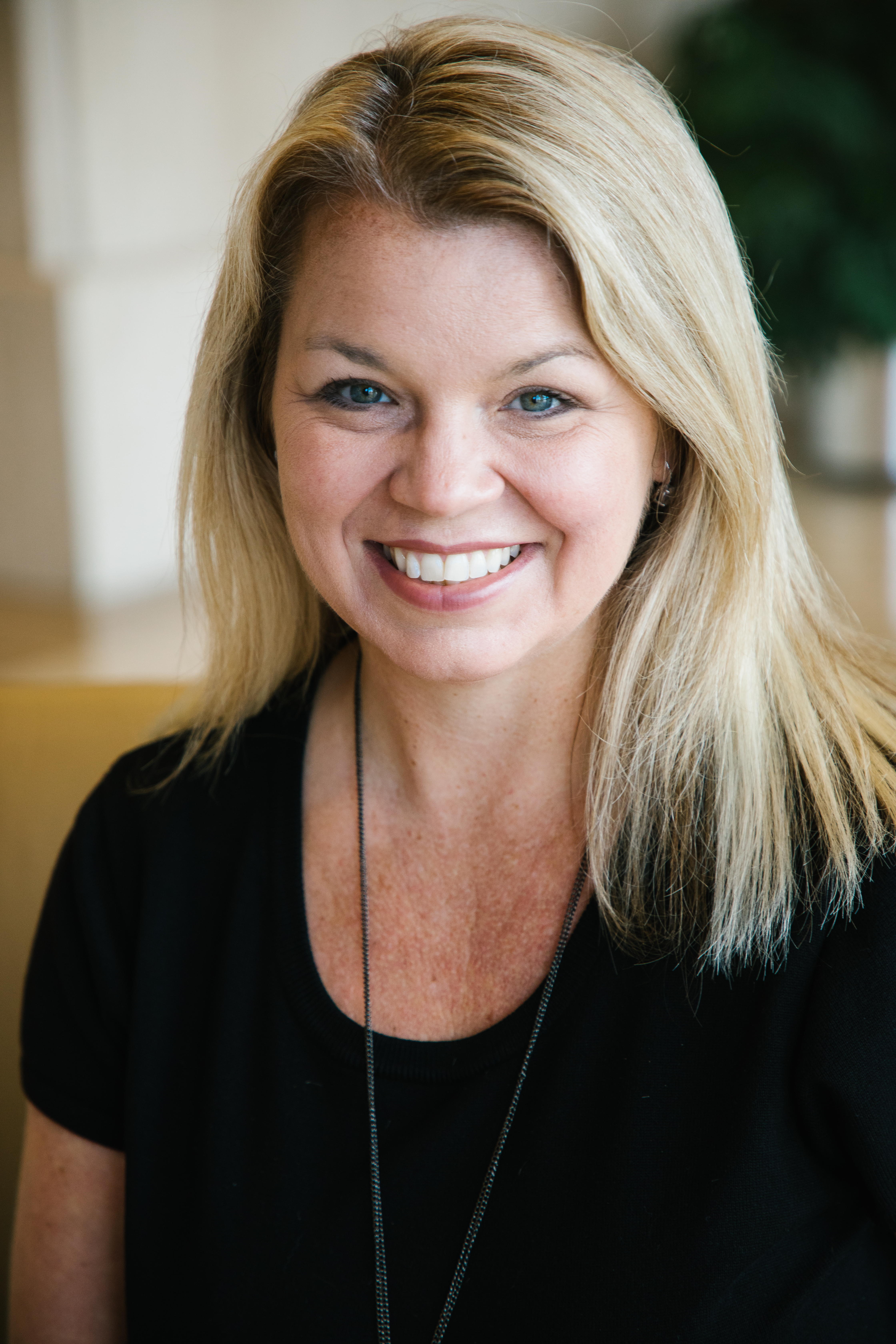 The challenges Robertson experienced with completing her first two MRI attempts caused significant delays in diagnosing the serious health issues she was experiencing. She learned that just because a facility calls itself an open MRI, it may not be. True open MRI machines have two flat magnets with a large space between where the patient lies. This configuration keeps the space open on four sides and alleviates much of the claustrophobia many patients experience with traditional, tunnel-shaped machines. Open MRIs can also accommodate larger patients weighing up to 650 pounds. A high-field, true open MRI, like the one at Premier, also offers less time in the scanner due to faster scanning capabilities.
"It's a very different experience because you don't feel like you are completely closed in," said Robertson, who typically has both a brain and cervical scan in the same visit. "The last time I was at Premier, I brought my mom along and they allowed her to accompany me into the scan room and sit in a chair next to the machine. She kept patting me on the legs to let me know she was there."
After successfully completing the MRI at Premier, Robertson's internist, Rajesh Gopal, MD, with Baptist Primary Care, was able to make an accurate diagnosis based on the results of the scan, which provided high quality images of Robertson's brain and spine to show what was causing her symptoms.
"One of the things I really appreciate about Premier is they don't treat your fears lightly," she said. "They even took me out of the head coil a couple of times when there was a break between scans."
Scheduling early helps
Robertson said she takes medication prescribed by her neurologist, Thomas Snyder, MD, of Baptist Neurology, the day of the exam and the night before to help calm her nerves. She also schedules her exam first thing in the morning so she doesn't think about it all day.
"I wish I could just go in there and get it done without medication, but I just can't," said Robertson, who has had five MRIs in the past four years. "Now the lead-up to the exam is worse than the actual day of. Knowing what to expect and having my scans performed at Premier helps me get through it a lot easier now."
"Once I knew my MS was ongoing, I had to figure out a way to make MRIs more manageable so I wouldn't put them off," she added. "I still dread them, but I'm starting to relax more and I realize it's going to be OK."
If your health care provider has referred you for an MRI and you think you would benefit from a true open MRI procedure, visit Premier Open MRI.