Self-care: screenings women need
Health screenings and tests are important, but what do you need and when?
Beth Stambaugh Published: 12/12/2018
Catching potential health hazards early can help prevent a chronic illness down the road. Staying on top of screening and tests is one of the best ways to do that.
"No matter your age, every woman should get the basics tested," said Patricia McFall Calhoun, MD, a family practice physician with Baptist Primary Care. "At a minimum, annual screenings should include height, weight, body mass index (BMI), blood pressure, cholesterol, blood glucose, a tobacco use assessment, a depression screening, and an update of your family history. These basic screenings serve as a barometer of your overall health."
Dr. Calhoun recommends that women have an OB/GYN and a primary care physician. "Many women think that an annual OB/GYN exam means they don't need to see a primary care physician. You should have both because each has a unique perspective and each is trained to notice different aspects of your health."
In addition to the basics, here are some additional screenings you should have depending on your age. Your doctor may recommend more frequent screenings based on your family history. "Remember everyone is different," Dr. Calhoun said. "So be sure to consult your physician about which other screenings are right for you."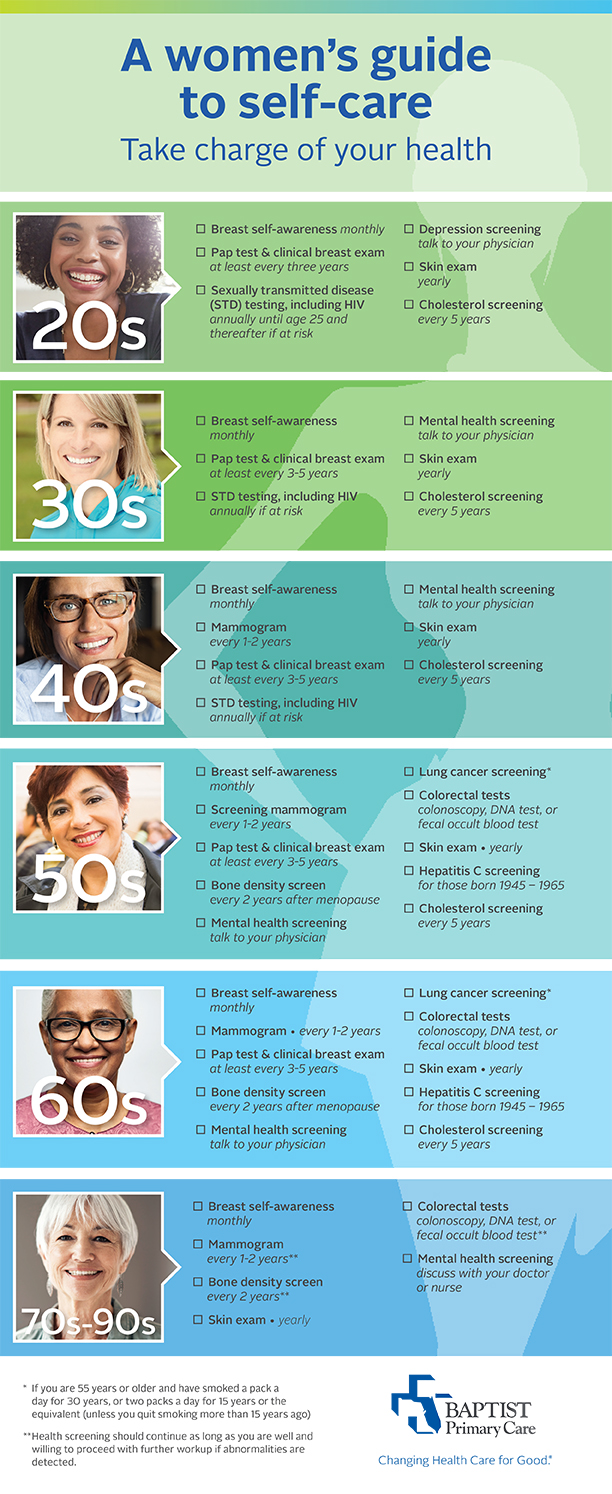 If you are looking for a primary care physician who is right for you, please call 904.202.4YOU or visit baptistjax.com/request.
Close X