Changing the outlook on stroke treatment
The window for treating a stroke has expanded from six to 24 hours after the stroke occurs.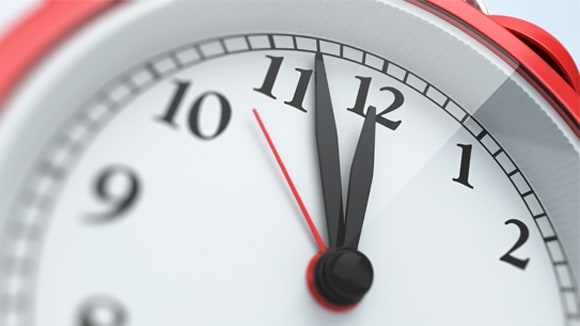 Time is brain. The faster you can recognize the symptoms of stroke and get help, the better the chances of survival and recovery.
Recently, the window for treating a stroke has expanded to allow medication and intervention to be successfully used anywhere from six to 24 hours after a stroke occurs. That means people who have a stroke overnight and wake up with symptoms can still be treated. It also allows people who live in remote areas to be treated later.
We all need to remember the message that time is brain, and treat the signs of stroke as a life-threatening emergency. But it is reassuring to know that there are options for those who might otherwise not have a chance to receive life-saving treatment.
The Stroke & Cerebrovascular Center at Baptist Health is changing the outlook on stroke treatment and recovery. New interventions by expert hands and new clinical trials close to home are helping to rewrite thousands of stroke stories.
Most strokes happen when a blood vessel becomes obstructed by a clot. This type of stroke is an ischemic stroke. When the brain cells are deprived of blood, they begin to die, disrupting speech, movement and essential functions. A medication called tPA (tissue plasminogen activator) can dissolve clots and reopen clogged blood vessels in the brain.
The window for administering the medication known as tPA has been expanding for years. Now, new endovascular interventions allow highly trained neurosurgeons to access the brain via a catheter in the leg to physically "unclog" areas affected by a stroke.
Two clinical trials, DAWN and POSITIVE, which Baptist Health participated in, helped to change the stroke guidelines with the American Heart Association. Both tPA administration and new minimally invasive procedures to remove the stroke were included in DAWN and POSITIVE.
Patients who would benefit the most from the new guidelines are those who show up in the emergency room past the conventional window of treatment with signs of stroke that is determined to be an ischemic stroke – where there is blockage in a blood vessel. If the patient meets the medical criteria, his or her treatment window can be expanded up to 24 hours.
The expanding window of treatment, thanks to new technology and expertise, enables people to live longer and fuller lives than previous generations touched by stroke. The Stroke & Cerebrovascular Center at Baptist Health manages more than 20 clinical trials for advanced treatment of stroke and aneurysms. To learn more about new treatments, visit baptistjax.com/stroke.
Ricardo Hanel, MD, PhD, is a neurovascular surgeon with Lyerly Neurosurgery who, along with Eric Sauvageau, MD, leads the Baptist Stroke & Cerebrovascular Center. Dr. Hanel is known internationally for his skill in treating acute stroke and cerebrovascular conditions with ground breaking, minimally invasive techniques performed via catheter from inside the blood vessels.
Time is brain when it comes to stroke. BE FAST and call 911 if you or a loved one experience any signs or symptoms of the condition. For more information, visit baptist.com/stroke.