Stroke & Cerebrovascular Care
Stroke & Cerebrovascular Care Main Content
Stroke is An Emergency
A stroke is a brain attack. It requires immediate action.
Similar to a heart attack, stroke symptoms may not always be classic symptoms such as face drooping, arm or leg weakness or slurred speech. The first sign may be a sudden loss of balance or coordination, blurred vision or sudden loss of vision.
If stroke is suspected, call 911 immediately. Do not wait and see what happens or try to "sleep it off." The faster you seek care, the better your chances for treatment and recovery.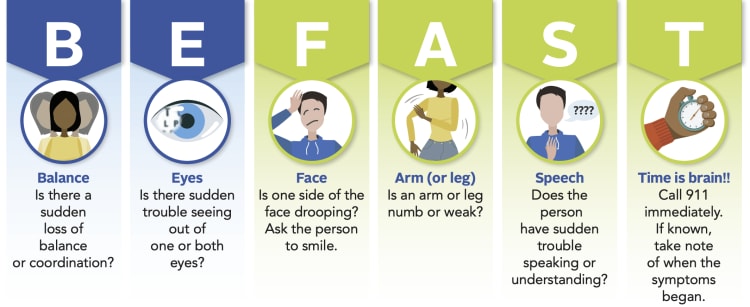 Stroke & Aneurysm Care at Baptist Health
A stroke occurs when the blood supply to the brain is suddenly blocked (ischemic stroke) or a blood vessel within the brain ruptures (hemorrhagic stroke). When brain cells are deprived of oxygen, the cells begin to die.
A brain aneurysm is a bulging artery, which is caused by a weak spot in the artery wall. A ruptured brain aneurysm is a medical emergency.
Are you at risk for a stroke?
Up to 80% of strokes can be prevented, so start reducing your risks now. Complete this Stroke Risk Scorecard today and discuss your results with your health care provider.
Stroke Risk Scorecard
Content Section 1
Specialists in Stroke & Cerebrovascular Care
Our internationally recognized neurosurgeons offer more advanced treatment options for strokes, brain aneurysms and other cerebrovascular conditions than any other providers in the area. Our groundbreaking, minimally invasive procedures include flow diverter technology, stenting and coiling, and more traditional methods, such as clipping and bypasses.
Clinical Trials
Our neurosurgeons provide the full spectrum of evidence-based care backed by the latest research. Providing new hope to patients who otherwise were past the traditional window of time for minimally invasive treatment, Baptist has more than 20 clinical trials for aneurysms and strokes, including trials which can expand the treatment window up to 24 hours after stroke symptoms begin.
Lyerly Neurosurgery

Neurosurgeon

Lyerly Neurosurgery

Neurosurgeon

Lyerly Neurosurgery

Neurointernventionlist
VIDEO: Stroke & Aneurysm Treatment
Content Section 2
Awards
Stroke Gold Plus Target Stroke Honor Roll Elite Plus and Advanced Therapy, and Target Type 2 Diabetes Honor Roll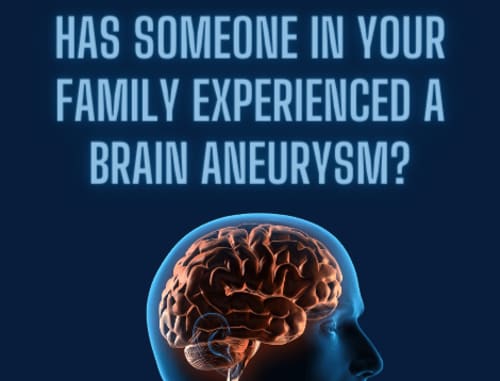 Related Articles, Locations, or Other Information
News and Patient Stories
Our stroke and cerebrovascular team works around the clock to provide innovative care that transforms patients' lives throughout our region.
Why time made a difference in a doctor's stroke.

Technology helps save mom after stroke.

Fast action after stroke saves father's life.
Strokes strike two members of one family.

Nurse recovers from so-called brain attack.

Learn the 5 signs of a stroke.
The study revealed patients who experience larger strokes benefit from an interventional treatment called thrombectomy.

Research funded by the State of Florida to assess the hereditary probability of brain aneurysms in families.

Trinity Love Hoblit Foundation presents generous donation to Stys Neuroscience Institute at Wolfson Children's Hospital and Baptist Neurological Institute.