Pop star's facial paralysis
The complications of Ramsay Hunt syndrome, explained.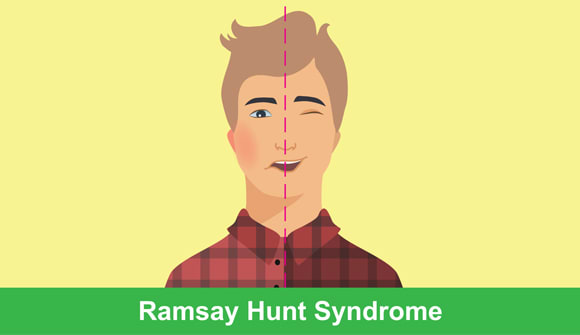 "Bieber fever" is back, but in a whole new way. Pop star Justin Bieber recently revealed to fans that he has been diagnosed with Ramsay Hunt syndrome, a disorder caused by a viral infection in the ear that affects the facial nerve and leads to paralysis. The news has "Beliebers" and the general public alike curious about the rare neurological disorder.
Pouya Shooliz, MD, board-certified neurologist with the Baptist Neurology Group, explained what Ramsay Hunt Syndrome is, its symptoms and how its treated.
'What do you mean?'
According to Dr. Shooliz, Ramsay Hunt syndrome occurs when the virus that causes chickenpox and shingles is reactivated. As Bieber once sang, "What do you mean?"
"Many people, at some point in their childhood, were infected with chickenpox, which causes an itchy, blister-like rash on the skin," said Dr. Shooliz. "After you recover, the virus doesn't really go away. It stays inside your body and can remain dormant for many years. Sometimes, the virus can become reactivated. Ramsay Hunt is when the now-active virus affects your facial nerves."
Facing weakness
In Bieber's video message to fans, the singer demonstrated how he can't move one side of his face. In addition to partial facial paralysis, Ramsay Hunt syndrome can present several other symptoms including a rash, pain in the affected ear and decreased hearing.
"With Ramsay Hunt, that same, painful rash with fluid-filled blisters you get with chickenpox will present in and around one of the ears," Dr. Shooliz explained. "The two main symptoms of the disorder are the rash and weakness on one side of the face. However, suddenly developing weakness on one side of the body or face could also be a sign of a stroke. If you experience these symptoms, it's essential to get evaluated by a medical professional right away."
Road to recovery
The pop star has remained positive about his diagnosis and expects to recover in a matter of months, but is that always the case? Dr. Shooliz explained that early treatment of the disorder gives the best chance of a full recovery.
"Prognosis is dependent upon multiple things including the amount of nerve damage, how many nerves were involved and the weakness of the affected muscles. It also depends on a person's age, health and medical history," he said. "Thankfully, the syndrome is often treatable with early intervention of medications, physical therapy and facial exercises. Although the symptoms usually improve over time, depending on the severity of the disease, it's possible for some complications to become permanent."
The power of prevention
So, what's the best way to prevent Ramsay Hunt syndrome? Vaccination! The U.S. Centers for Disease Control and Prevention (CDC) recommends all children, adolescents and adults who have never had chickenpox receive two doses of the vaccine. The CDC also advises that adults over 19 with weakened immune systems and all those over 50 receive two doses of the shingles vaccine.  
Take a page out of Bieber's book and "Love yourself" by getting vaccinated and protecting yourself and your family.
---
Baptist Neurology Group has neurologists throughout Northeast Florida who can help diagnose and treat conditions of the spine, brain and nervous system. For more information about immunizations and other general medical needs, call 904.202.4YOU to make an appointment with a Baptist Primary Care physician or click here to fill out an appointment request form.
Reference: CDC chickenpox and shingles vaccine information