Right place, right time
Cutting-edge treatment stops a family vacation from ending in tragedy.
In March 2018, Mark Ridpath, then 49, couldn't wait to get on the road for his family's planned trip to Walt Disney World. Starting in Ohio, he, his wife Melissa and his three children began the 1,000-mile journey to Orlando, but a family friend convinced them to take a rest stop in Amelia Island to break up the drive.
Ridpath said he felt fine before drifting off to sleep in his hotel room. But early the next morning, his family found him completely unresponsive on the hotel floor.
"My family thought I had died," Ridpath said.
Strain on the brain
Emergency medical responders were called to the scene, where they determined Ridpath, who was in otherwise perfect health, had suffered a stroke and was unconscious. Although help arrived in what seemed like record time to his family, Ridpath's unresponsiveness meant he was facing serious long-term damage, or even death.
To help him receive the best available treatment for stroke, first responders rushed him by ambulance to Baptist Medical Center Jacksonville.
Once Ridpath arrived, Eric Sauvageau, MD, neurosurgeon and co-medical director of the Baptist Stroke & Cerebrovascular Center, examined his brain using a CT scan. The findings were concerning.
According to Dr. Sauvageau, Ridpath's stroke was life-threatening. As time passed, a lack of oxygen put a large portion of his left brain in danger of dying. Ridpath required an emergency procedure, called a mechanical thrombectomy, to remove the blood clot that blocked blood flow and save his life.
Outside the box
Dr. Sauvageau soon realized more could be done to help Ridpath.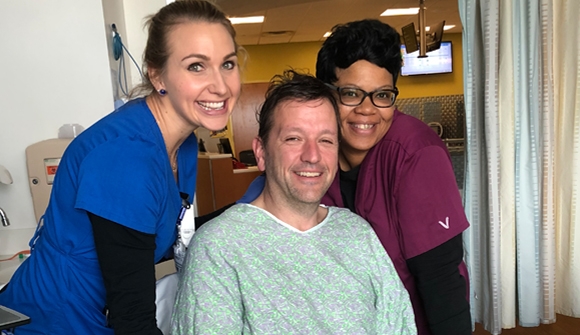 After discovering Ridpath was the perfect candidate, Dr. Sauvageau enrolled him in a blinded clinical trial for an experimental drug, Nerinetide. In blind studies, participants do not know whether they received the medication or a placebo.
Nerinetide helps stop brain cells from dying when they are deprived of blood flow. If Ridpath received the medication, his brain cells would essentially be "frozen" until the clot was removed, improving his chances of recovering from the stroke.
"When a patient comes in unresponsive, we have to do everything possible to make sure he or she will be able to recover," Dr. Sauvageau said. "Technology has changed over the years, and I am glad we now have treatments to offer that help make this easier."
At the time, Lyerly Neurosurgery was the only neurology team in Northeast Florida that both performed the thrombectomy procedure and offered the innovative trial, Dr. Sauvageau said.
"I credit the team at Baptist Jacksonville with saving my life," Ridpath said. "If I had spent the night anywhere else, I really don't think I'd be alive today."
'I was going to live.'
After Dr. Sauvageau performed the thrombectomy and enrolled Ridpath in the clinical trial, the stroke survivor said he was overjoyed to have avoided the worst.
Just two short weeks after being discharged, Ridpath celebrated his 50th birthday in Ohio with his family. After a brief stint in physical therapy, he was able to see his oldest son off to college and participate in his daughter's wedding, two events he originally believed he would miss.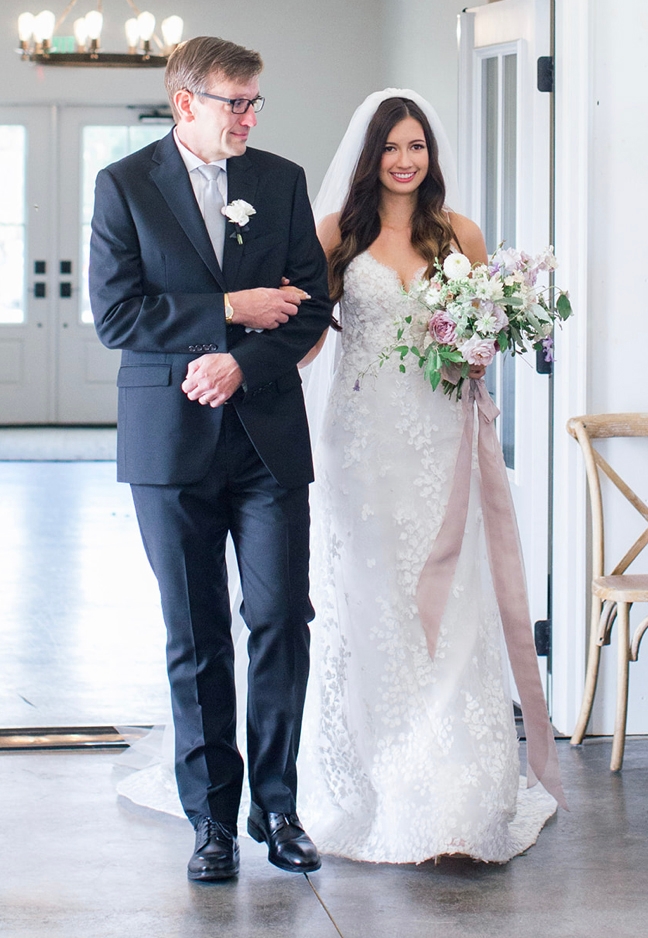 Ridpath believes support from his family and co-workers made the difference on his road to recovery. He now looks forward to continuing his life where he left off.
"Even though I lost consciousness, there are a few things I remember and Dr. Sauvageau's face is one of them," he said. "I am so thankful I had someone to turn to who could confidently tell me I was going to live."
---
Time is brain when it comes to stroke. BE FAST and call 911 if you or a loved one experience any signs or symptoms of the condition. Lyerly Neurosurgery offers more cutting-edge treatments for stroke, brain aneurysms and other cerebrovascular conditions than other providers in Northeast Florida. To request an appointment, call 904.388.6518.