Short circuit
Local electrician rebounds from near-fatal brain bleed.
Johnny Woodhouse Published: April 30, 2020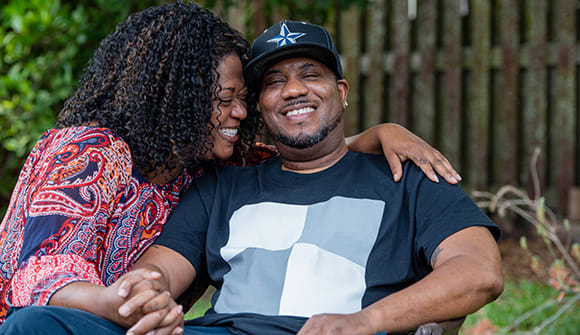 In late January, Ditannon Otis Sr. was enjoying a relaxing Saturday morning at home with his wife and kids when he started experiencing an excruciating headache.
The 43-year-old Jacksonville electrician was scheduled to leave town the very next day for an out-of-state work assignment.
"If he had gotten on the road, there is no telling what the outcome would have been," said Otis' wife, Atlin. "After he started complaining about his headache, he went outside and sat down on a patio chair and the next thing we knew, he was having a seizure. His eyes rolled back in his head and when they came back down, he was just staring at his 16-year-old son, D.J. Jr."
Rescue personnel rushed Otis to a nearby hospital.
After a CT scan of his brain revealed he had suffered a severe subarachnoid hemorrhage, a life-threatening type of stroke caused by bleeding into the space surrounding the brain, Otis was immediately transported to Baptist Medical Center Jacksonville, a state-certified Comprehensive Stroke Center dedicated to the rapid diagnosis and treatment of stroke and aneurysms.
A subarachnoid hemorrhage usually results from a ruptured aneurysm. In Otis' case, he suffered what's called a fusiform-shaped aneurysm, which bulges out on all sides of a blood vessel.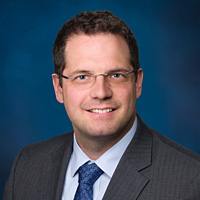 "Until as recently as six years ago, we didn't really have the technology to fix that," said Eric Sauvageau, MD, co-director of Stroke & Cerebrovascular Center at Baptist Jacksonville. "Twenty percent of the people who have this kind of stroke will die before making it to the hospital. About a third of those who make it to the hospital will not have a good outcome."
Flow-diversion technology
Treatment for the type of aneurysm Otis experienced focuses on stopping the bleeding, restoring normal blood flow and preventing vasospasm, or constriction of blood vessels. A stroke of any type can cause permanent disability but hemorrhagic stroke is more often fatal.
Dr. Sauvageau decided his best course of action was to perform a minimally invasive procedure known as Pipeline® embolization to cut off blood supply to the affected area of the brain.
"Before this happened, I didn't know much about that kind of surgery my husband had, but I do now," Atlin Otis said. "I was so relieved to learn that Dr. Sauvageau had a plan."
During the endovascular procedure, Dr. Sauvageau guided a thin, flexible tube called a microcatheter through a main artery in Otis' leg. Once the catheter reached the brain, a permanent stent known as a flow diverter was deployed inside the damaged vessel.
It takes at a least a month for the damaged brain vessel to regrow new cells around the permanent stent, according to Dr. Sauvageau. An external ventricular drain (EVD) was also placed on the top of Otis' head to relive pressure and drain any excessive amounts of cerebrospinal fluid.
Otis spent just over a month recovering from his traumatic stroke in the Neurointensive Care Unit at Baptist Jacksonville, which provides critical care to patients with neurological conditions.
Atlin rarely left her husband's bedside. She kept a journal of his 34-day hospital stay and kept friends and family apprised of his condition via Facebook posts.
"I'm so happy to report that Ditannon is stable and all of his reports are positive," wrote Atlin on her Facebook page. "He's still having his ups and downs but they said his progress has been truly amazing, considering the extent of his stroke."
Added Dr. Sauvageau: "These things take time, but down the road, I expect him to be back to his normal activities."
Navy veteran
A retired veteran who spent 20 years in the U.S. Navy, Otis met Atlin in the late 1990s, while he was serving on the aircraft carrier USS America, then homeported in Norfolk, Va.
"He's used to being a very self-sufficient man, but with the support of family and friends, he is making progress and accepts that his recovery is going to take a while," Atlin said. "He can't believe he spent the entire month of February in the hospital."
A native of the U.S. Virgin Islands and a member of the Virgin Islands Caribbean Association of Jacksonville, Atlin recently participated in the annual World of Nations celebration.
The three-day festival is North Florida's largest multicultural event, drawing an estimated 75,000 visitors each year.
Dressed in a traditional head-tie and madras attire, Atlin hosted a booth at the festival and took part in the traditional Parade of Flags. D.J. Otis Jr. demonstrated another Virgin Islands custom – stilt dancing.
To her surprise, Atlin spotted Dr. Sauvageau and his wife, along with their two children, in the crowd.
"I let his wife know how thankful I was for everything he and the caring hospital staff did for my husband," Atlin recalled. "My rock is finally home."
BE FAST and CALL 911 IMMEDIATELY if you observe any sign of a stroke. For more information on the state-certified Comprehensive Stroke Center at Baptist Medical Center Jacksonville, visit baptist.com/stroke.
Close X