Seeing too much red during the holidays?
Nurse practitioner shares five kindnesses to relieve stress.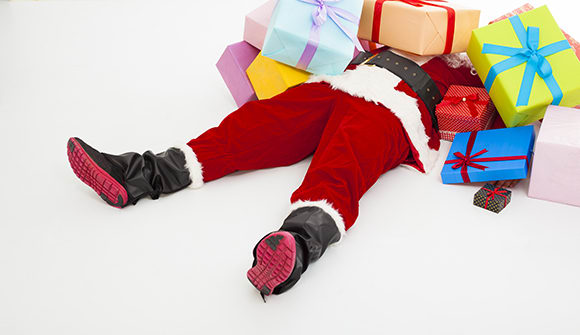 "Christmas time is here. Sleigh bells in the air." – Lee Mendelson
Charlie Brown isn't the only one stressed out during the holidays. Many of us can get snowed over by all the family obligations.
Overspending on gifts and overbooking ourselves is a common trap.
Long checkout lines at the big-box store and last-minute deadlines at the office can trigger stress and test our patience levels to the max.
With that in mind, Cheryl Anne Dietly, ARNP, a nurse practitioner with Baptist Behavioral Health, shares five kindnesses you can give yourself when you start seeing too much red in December.
1. Take a walk. Sunshine and fresh air can help you relax.
2. Flip your mood by listening to your favorite music playlist.
3. Stick to your healthy routines, like exercising. Your body and spirit will feel lighter.
4. Do something positive for someone else, such as volunteering to serve food at a homeless shelter or donating toys for hospitalized children.
5. Take regular breathing breaks. Step away from the chaos and find something else to focus on that gives you joy.
When she's really stressed out, Dietly said she books a massage to help relieve muscle tension and remove toxins from the body.
Self-kindnesses is the gift that keeps on giving. Hark! The herald angels sing … .