'Give life twice'
4 facts you may not know about cord blood donation.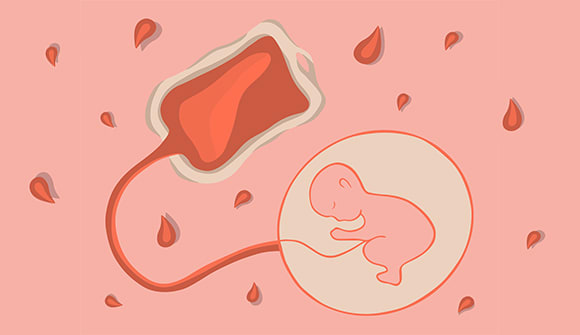 As Patrick Dorsey was taking his very first breath, the newborn was also giving his very first gift: cord blood. His parents – both in leadership roles at Baptist Health – were grateful to welcome a healthy baby and knew the donation could offer hope to other families.
"Working in health care has taught me how fortunate I am to have my own health, to have experienced two healthy pregnancies, and to have two healthy children," said former ER nurse Katie Dorsey, RN, director of Maternal Newborn Services for Baptist Health. "As we prepared for Patrick's delivery, we decided cord blood donation was a unique way for our family to contribute to our community. It's a great feeling as a parent to know that in our baby's first moments on Earth, he was able to help others!"
Kyle Dorsey, FACHE, president of Baptist Medical Center South (where Patrick was born), added, "After learning about cord blood donations and the positive impact it could have on others, Katie and I knew we wanted to participate as a part of our delivery. We were grateful Patrick entered our lives healthy and safe. We're hopeful we can share this great fortune with others by being cord blood donors."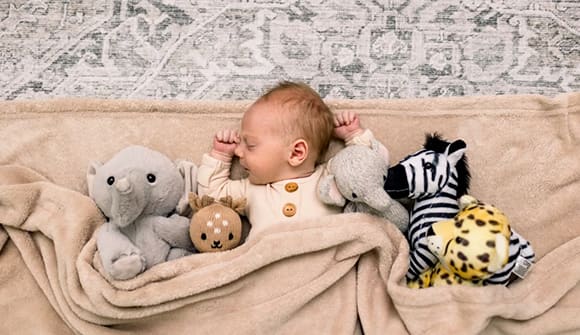 What is cord blood and why is it so important?
"Cord blood is the blood from the baby remaining in the umbilical cord and placenta after birth," explained Luis Hernandez, director of Cellular Therapies for LifeSouth Cord Blood Bank, which collects donations from Baptist South.
Hernandez shared four facts most people don't know about this priceless resource.
Cord blood is used to treat more than 80 diseases. It's rich in stem cells that generate new blood cells, according to LifeSouth. That makes it ideal for treating certain blood cancers and diseases such as leukemia and sickle cell anemia. Cord blood donated through LifeSouth is listed on an international registry and made available for pediatric and adult patients throughout the world who are fighting these illnesses.
It could help create new cures. Not all cord blood meets criteria to be listed on the registry. Donated material that can't be transplanted to another person is used by researchers who are trying to find new cures for diseases. "Through the end of 2019, there were more than 200 clinical trials using cord blood or cord tissue," said Hernandez.
Donation won't interfere with your baby's birth. Most parents-to-be have at least a loose idea of how they want labor and delivery to go. You don't have to change your plans to accommodate cord blood donation. Hernandez said the pain-free process begins after the baby is born and the umbilical cord is clamped, but before the placenta is delivered. It typically takes 10 minutes and doesn't involve the baby at all.
It's free to donate. According to Hernandez, cord blood that's not donated will be discarded as medical waste.
"Each donation has the chance to be someone else's hope to survive," Hernandez said. "Every donation matters and is an opportunity for the mom to give life twice."
---
When you're having a baby, you have a lot of decisions to make. Baptist Health is with you every step of the way. For information about Labor and Delivery services, visit baptistjax.com/baby. Currently, LifeSouth facilitates cord blood donations from mothers delivering at Baptist Medical Center South. For more information from LifeSouth, click here.