Drink up!
Staying hydrated benefits the entire body.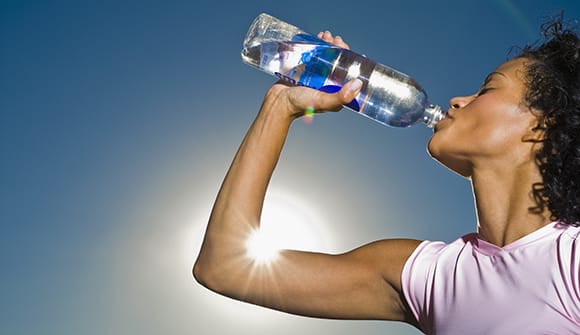 We know water is essential to life. In fact, while water makes up 60% of the human body, research has shown that if you lose as little as 2% of your body's water content, dehydration can have a noticeable effect on your health.
Since water is used in nearly all functions of the body, we have to replenish it to survive. Daily fluid intake requirements vary based on many factors, including age, gender, physical activity and pregnancy.
"There's no set number of ounces for the amount of water someone should drink each day. It's individualized based on many different factors," said Sally-Ann Pantin, MD, a family physician at Baptist Primary Care. "For my patients, I recommend they use their body weight in kilograms to approximate how many ounces of water to drink each day. For example, if you weigh 70 kg, drink 70 ounces of water per day at minimum."
Dr. Pantin encourages her patients to hydrate both before and after physical activity. She reminds them "hydration starts the day before. Sports drinks with potassium, and water fortified with electrolytes can help replenish the body."
"Let thirst be your drive," reminded Dr. Pantin. "Our bodies have a natural drive to tell you when you need water. Listen to your body."
Tips to make sure you're drinking enough water each day:
Carry a water bottle.
Add flavor to your water by infusing it with lemons, strawberries or cucumbers.
Choose water at meal times or drink eight ounces of water before a meal.
Journal your water intake.
For Dr. Pantin's patients that need to drink more water, she encourages purchasing a 32–oz. clear water bottle or cup to mark with the hours of the day. One side is for each hour from morning until noon, then refill at noon, and follow the marks on the opposite side for the afternoon hours.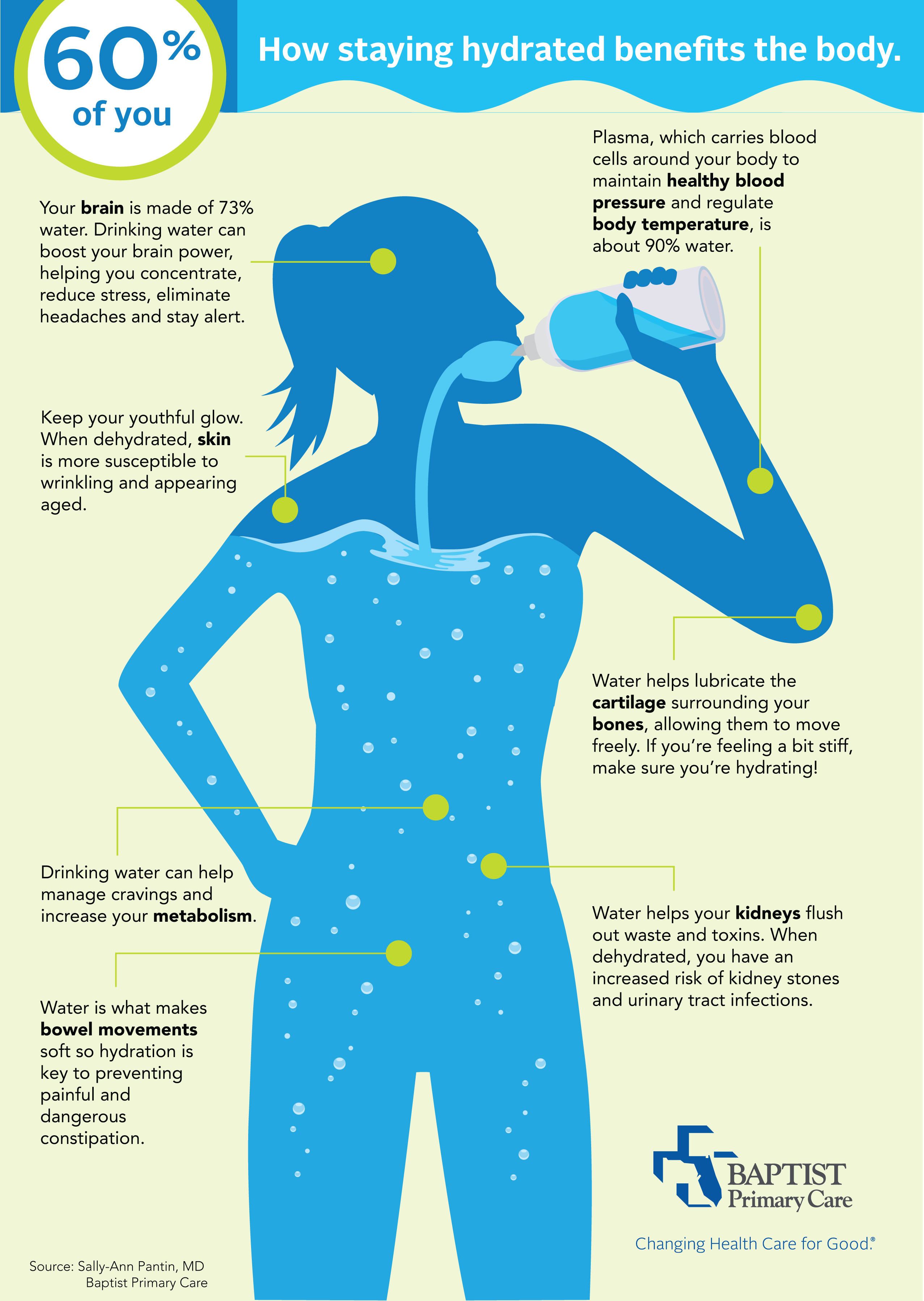 ­"It's also possible to drink too much water," said Dr. Pantin. "If you have too much free (plain) water, it dilutes your sodium level and may result in feeling lethargic or confused. We call this low-sodium level hyponatremia."
She continued: "It may seem simple, but your daily water intake is something you should talk to your primary care physician about. You can work together to create an individualized approach based on your lifestyle."
Drink up!
Looking for a primary care physician? Visit baptistjax.com/request or call 904.202.4YOU to find a doctor near you.