Meet your wellness coach!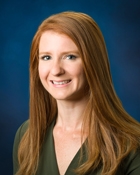 Jean Newell wellness coach for y healthy living center ponte vedra photo Jean Newell is a Baptist Health Wellness Coach at the Ponte Vedra Y Healthy Living Center. Jean received her degree in Health Science and Health Education from the University of North Florida. She has a special interest in assisting clients in adopting healthy behaviors and looks forward to working with you on your wellness goals!
Stop by today or call the center at 904.202.5376.