COVID-19 Vaccine Information
COVID-19 Vaccine Information Main Content
Here, you will find more information about the importance of the COVID-19 vaccine, safety, FAQs and how to receive a COVID-19 vaccine through state and local resources.
Vaccine Appointments
Everyone ages 12+ (Pfizer) and 18+ (Moderna) is eligible to receive a COVID-19 vaccine.
Access to the COVID-19 vaccine in our region has expanded significantly, and Baptist Health is no longer offering first-dose appointments at this time.
We encourage you to get a COVID-19 vaccine wherever it's most convenient for you. There are many state and local sites throughout our region. To find vaccine location near you, visit vaccinefinder.org.
We do have second dose appointments available for those who received their first dose at Baptist Health.
If you received your first dose at Baptist Health, we are prepared to administer your second dose either 21 days (Pfizer) or 28 days (Moderna) after your first dose - at the same time and same location as your first dose. It is important to return on time, no more than 15 minutes early, and bring the vaccination card provided at your first appointment.
Protecting Yourself from COVID-19
Baptist Health experts are keeping up with the latest information about the COVID-19 vaccine.
Getting vaccinated is one of the many steps you can take to protect yourself and others from COVID-19. We must all continue taking important precautions to end the pandemic. This includes wearing a mask, frequent hand washing and physical distancing.
COVID-19 Vaccine FAQs
Moderna Vaccine at CareSpot (Southside)
CareSpot - Southside (near Tinsel Town) is offering Moderna vaccine by appointment.
Make An Appointment
Contact Us
Call our COVID-19 Community Nurse Line to talk to a Baptist Health nurse about COVID-19 vaccine information. (Open M-F, 8am-5pm)
904.302.5050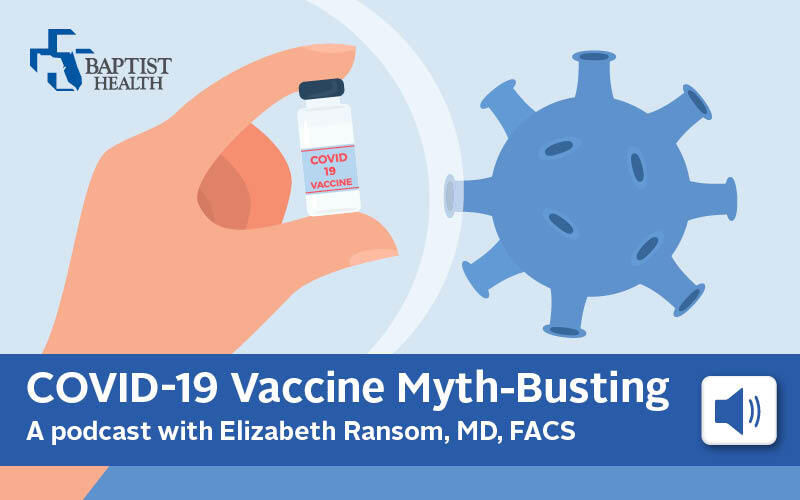 Related Articles, Locations, or Other Information
Is another dose of the COVID-19 vaccine in your future?

The dos and don'ts of the COVID-19 vaccine.

While rare, you can still get COVID-19 after being fully vaccinated.

What you should and shouldn't do with your COVID-19 vaccine receipt.

Past injustices create concerns about the COVID-19 vaccine.

Pfizer COVID-19 vaccine shown to be safe and effective for children ages 12 and older.