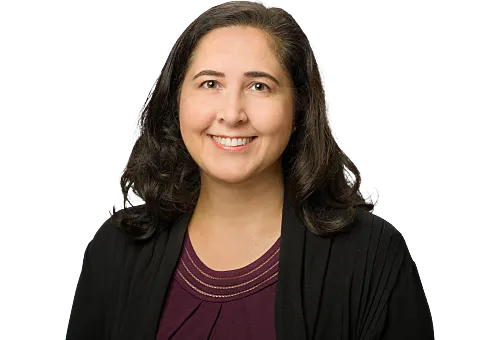 Kelly Shurman, LMHC
Licensed Mental Health Counselor
Kelly Shurman, LMHC Office and Other Patient Information
Kelly Shurman, LMHC Biography and Info
Kelly Shurman, LMHC, is a licensed mental health counselor and worked previously as a board-certified music therapist. She has 20 years of experience working with patients on both the inpatient and outpatient levels. She enjoys using acceptance and mindfulness strategies to help patients learn to cope and manage their feelings. Her areas of expertise include:
About Me
I am originally from Ohio, and have lived in Jacksonville for more than 20 years. My family and I enjoy the warm weather and being outside. I enjoy hiking, going to the beach, reading and music.
My philosophy of care is to empower individuals to make choices that help them feel better and lead to a richer and more meaningful life. I strive to create a safe environment that allows individuals to feel comfortable and at ease.
Specialties
Licensed Mental Health Professional
Languages
Hospital Affiliation
Baptist Behavioral Health LLC
Legal Practice Name
Kelly Shurman, LMHC Additional Information
Frequently Asked Questions