645 pit stops on the road to recovery
Couple resumes quest to eat at every Cracker Barrel, thanks to life-saving aneurysm treatment.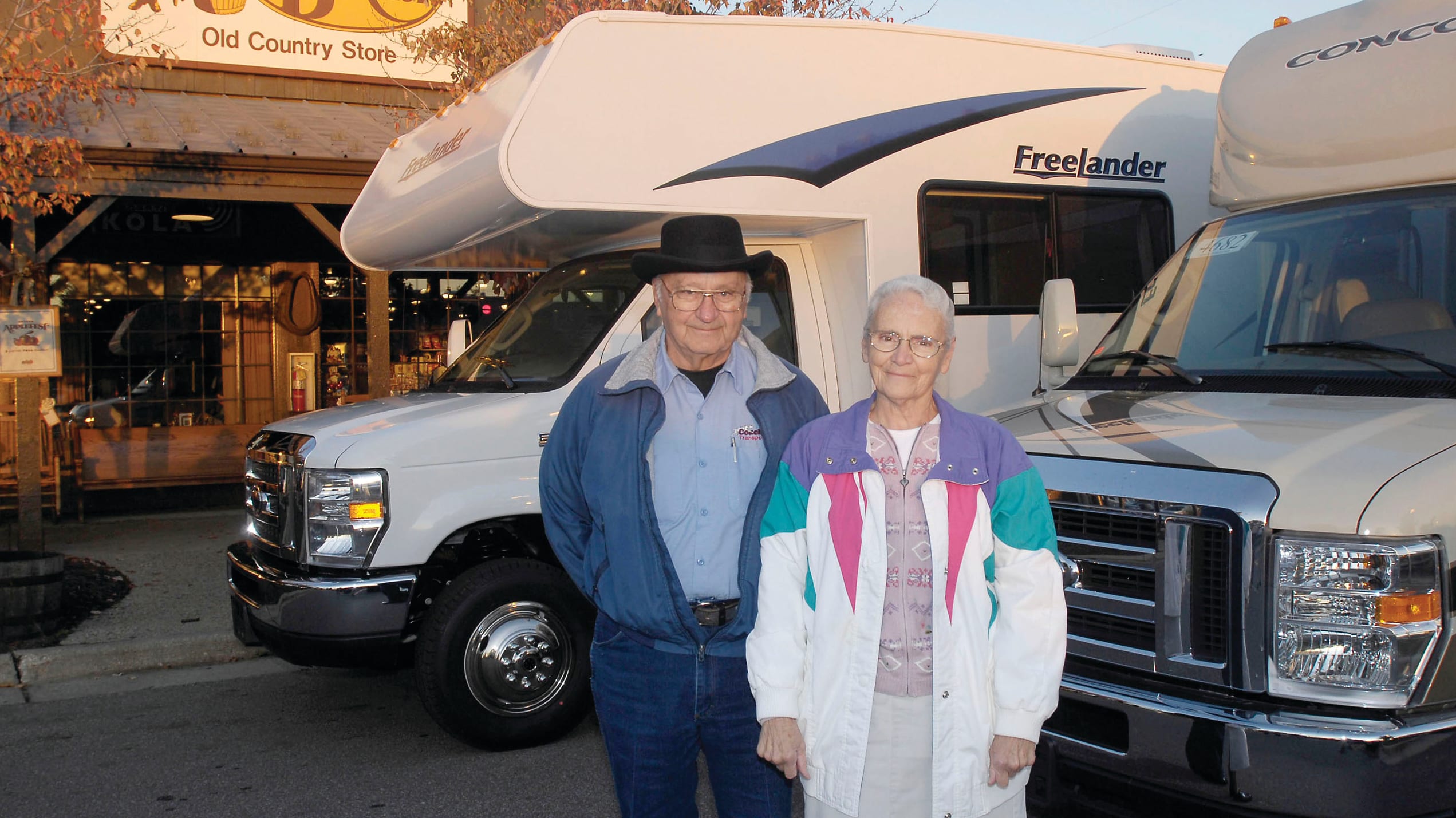 Ray Yoder was thinking the worst while he sat patiently on a small couch in the neuro-intensive care unit (ICU) at Baptist Medical Center Jacksonville. The Indiana resident couldn't bear the thought of going back to his 40-acre farm without his wife of nearly 60 years by his side.
Days earlier, the Yoders were driving back to the "Hoosier State" from their vacation home in Sarasota, Fla., when tragedy struck near the Florida-Georgia line. Ray had just asked Wilma to pull over so they could switch seats when he got the shock of his life.
"We were going down the ramp to the welcome center when she quickly brought the car to a stop. I looked over and said, 'Oh, my goodness. What happened?' But there was no response," Ray recalled.
Endovascular surgery repairs ruptured brain aneurysm
Wilma had suffered a ruptured brain aneurysm. An aneurysm occurs when there is a weakening or damage to the blood vessel wall, leading to a localized bulge or ballooning of the artery. 
She arrived at Baptist Medical Center Jacksonville in a comatose state with an extensive brain bleed, according to neurosurgeon Eric Sauvageau, MD, co-medical director of Baptist's Stroke & Cerebrovascular Center.
To remedy the life-threatening situation, Dr. Sauvageau performed a minimally invasive endovascular procedure to slow the flow of blood into the aneurysm, allowing the diseased blood vessel to heal on its own.
But for two days after the endovascular repair, Wilma lay motionless in a hospital bed in critical care. Her prognosis wasn't good. Ray said he was just biding his time until he "closed the lid" on her casket.
"With the kind of extensive brain bleed she had, the odds were initially not in her favor," Dr. Sauvageau added.
Then out of the corner of his eye, Ray saw a glimmer of hope: Wilma lifted an arm off the bed. "My brother-in-law, who was sitting on the couch with me, said, 'Did you see that?' And I said, 'Yes, I did.'"
Wilma would spend five weeks at Baptist Jacksonville and another nine weeks in rehab before returning home. Ray wondered if she would ever be healthy enough to travel to Florida again.
"Dr. Sauvageau said age goes against you in a situation like hers. But we were lucky we were close to one of the best neurology places in the country when this happened," Ray said.
Back on the road again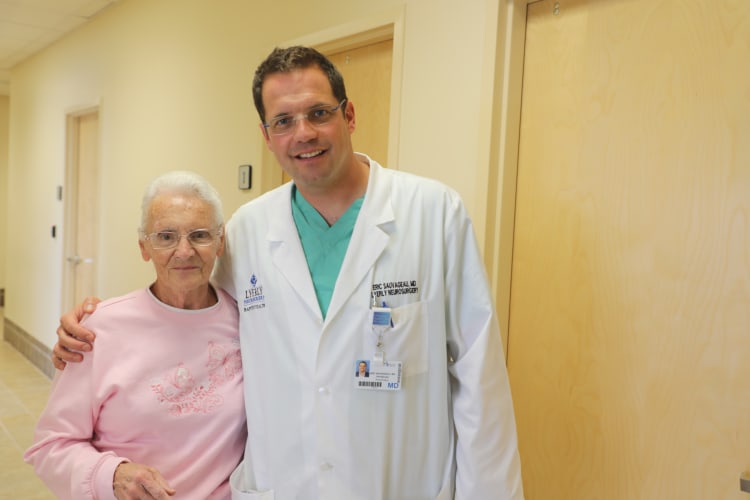 Less than a year after her minimally invasive procedure at Baptist, Wilma and her husband were back on the road again, reuniting with other Florida snowbirds and resuming their decades-long quest to travel to every Cracker Barrel restaurant in the country.
The Yoders, who were married in a traditional Amish wedding, complete with horse and buggy, first started dining at the southern, country-themed restaurants back in the 1970s when Ray was delivering fresh-off-the-factory-floor recreational vehicles for Indiana-based Coachman Industries. He averaged more than 100 deliveries a year, driving to both the East and West coasts. After their four children were grown, Wilma went along for the ride, too.
"We did that for about 30 years. It was an adventure. Basically, we got paid to see the country," he said. "So, I said, 'Why not eat good food while we're at it.'"
Before Wilma's aneurysm, the couple had visited more than 600 Cracker Barrel locations, including 50 in Florida. In August 2017, the Yoders visited their 645th Cracker Barrel store. Their taste for roadside cuisine (they once stopped at eight Cracker Barrels in a single day) has transformed them into media darlings, drawing the attention of daytime talk show host Steve Harvey, who invited the octogenarians to appear on his nationally syndicated TV program. "How can you eat at eight in one day?" Harvey asked Ray, who quickly shot back, "Don't eat too much at the first one."
In August 2018, the couple helped cut the ribbon at three new Cracker Barrel stores in California and Oregon, raising the number of stores visited to 652.
When Dr. Sauvageau learned about their eatery exploits, he surprised them with a phone call.
"He said, 'I didn't know you were on a quest to go to all the Cracker Barrels.' And I said, 'Oh, sure. Everybody has some kind of crazy habit,'" said Ray. "We're thankful to Dr. Sauvageau for all that he did for us. You just don't make it far on the kind of ruptured brain aneurysm that she had. I don't talk about it too much. When I get ready to say grace at the table, sometimes I don't get through it."
This story was originally published in December 2017. Wilma passed away in October 2019, at which time the couple had visited 661 Cracker Barrels, according to her obituary.
---
Learn more about the risks of an aneurysm 
If you have a family history of aneurysm and would like to learn more about your risks, visit Baptist Health's Stoke & Cerebrovascular Center.