Woke up with a stroke
Less invasive neurosurgery had stroke patient in and out of hospital in two days.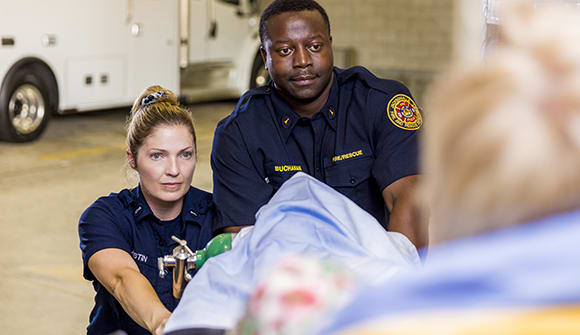 Camille "Sissy" Horn went to sleep healthy one night, but woke up the next morning with stroke-like symptoms.
She thought if she ate something, her symptoms might go away.
"I actually drove to work, but when I got to my desk I still didn't feel good so I went back home and laid down on my couch," said Horn, an Ortega resident. "When a friend stopped by my house around 12 pm, she took one look at me and dialed 911."
Luckily, Horn, 60, lives right down the street from a fire station. When paramedics arrived at her home that day in late December 2016, they asked her to raise both of her arms. She could only raise one.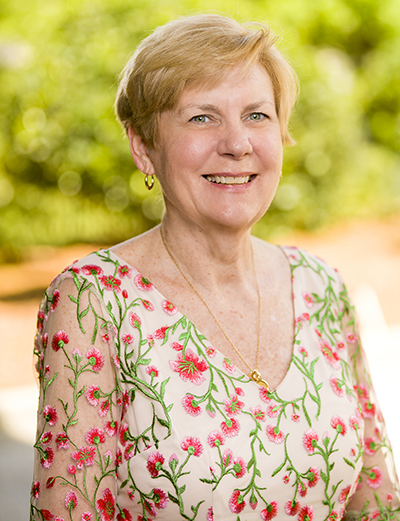 "I knew what that meant. I was having an ischemic stroke," said Horn, who was rushed to the Stroke & Cerebrovascular Center at Baptist Medical Center Jacksonville, one of only seven hospitals in the state certified as a Comprehensive Stroke Center by The Joint Commission and the American Heart Association/American Stroke Association.
To be eligible, hospitals must have advanced imaging capabilities, 24/7 availability of specialized treatments, and provide physician assistants, nurses and other staff with unique education and training to care for complex stroke patients.
On the way to the emergency room, a paramedic told Horn a stroke team, including Baptist nursing professionals with advanced practice skills, would be waiting for her when she arrived at the emergency room.
"When he said that, I was thinking, 'Yeah right.' But, sure enough, when I got to the ER, a whole team of people was waiting to take care of me," Horn recalled.
Less invasive surgery
Ischemic stroke patients who arrive at Baptist Health emergency departments within four-and-a-half hours of symptom onset receive a clot-busting medication known as tissue plasminogen activator (tPA) to reverse the negative effects of a stroke. But because Horn couldn't determine exactly when her symptoms started, endovascular neurosurgery was the next best option to dissolve a blood clot clogging a main vessel in her brain.
Endovascular neurosurgery is less invasive than traditional vascular surgery and involves a needle puncture, not an incision, at the surgery site. Horn was part of a multi-center, international clinical trial called COMPASS, which involved direct-aspiration stroke treatment approach versus the conventional stent retriever approach.
Endovascular neurosurgeon Ricardo Hanel, MD, PhD, co-director of the Stroke & Cerebrovascular Center, performed Horn's interventional treatment by making a small incision in the groin and then passing a soft microcatheter into her blocked vessel. The vacuum-like device literally sucked out the blood clot as opposed to retrieving it with a stent device.
The surgical procedure took only 20 minutes.
"While tPA still remains the first line of therapy for ischemic stroke, it's generally not an option for patients like Mrs. Horn who go to bed well and at some point during the night have a stroke," Dr. Hanel said. "If someone is administered tPA beyond four and a half hours, the odds of improving are much lower.
"Having ongoing clinical trials at Baptist allows us to be on the cutting edge of new concepts, techniques and technologies. What that means for the patient is they have first-hand access to the latest technology, oftentimes before anyone else in the country."
Baptist Health Research Institute is currently enrolling patients in two clinical trials (TIMELESS and ESCAPE) that are extending the time window in which a stroke patient could benefit from a new clot-busting pharmaceutical solution -- even up to 24 hours after the patient was last known to be well.
Right people in her path
A few hours after her surgery, Horn was sitting up in bed in Baptist Jacksonville's Neuro-intensive Care Unit surrounded by her family. Strength to the left side of her body had been completely restored. She walked out of the hospital two days later.
From the time she arrived at the Baptist ER to the time the blood clot was removed, only 58 minutes had elapsed.
"It's truly amazing what they can do these days," said Horn, who was born and raised in Jacksonville.
"Before I had my stroke, I didn't even know the Stroke & Cerebrovascular Center existed in my town. It made a huge difference. I thank God for putting the right people in my path."
BE FAST and CALL 911 IMMEDIATELY if you observe any sign of a stroke. For more information on the state-certified Comprehensive Stroke Center at Baptist Medical Center Jacksonville, visit baptist.com/stroke.