Anxiety already?
Task force recommends screening kids 8 and older.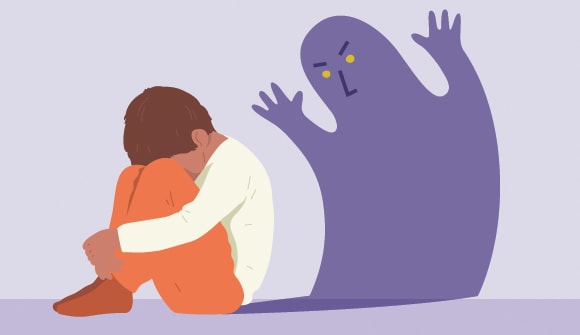 Anxiety and depression are more common than ever in children and teens following the COVID-19 pandemic. Nationwide, the number of people experiencing panic attacks has spiked.
Even with all this evidence that mental health concerns are mounting, parents might be surprised to hear that the U.S. Preventive Services Task Force is now recommending pediatricians perform anxiety screenings for children ages 8 and older. Their survey, taken before the pandemic, said 7.8% of kids in this age range had a known anxiety disorder.
Is it really that common?
The task force report used data gathered before the pandemic. It's likely the number of children with anxiety has increased since then.
"Most of the time, anxiety is not diagnosed until around ages 10 to 12," said Vivian Pinner, a licensed mental health counselor with Baptist Behavioral Health. "Especially as they're going into middle school, I see a lot of diagnoses of anxiety and depression. I do think anxiety in children is on the rise, and it has increased for the entire population since the pandemic. Some possible reasons could be isolation and spending more time on devices and less on exercise."
Being able to intervene early could make a world of difference for children who are suffering.
"The earlier, the better. Intervention for anxiety involves teaching children how to cope, calm themselves and change negative thinking. The earlier they can learn these skills, the more effectively they can impact their lives. When children learn how to mitigate anxiety, they will be able to overcome stressful situations, so I'm all for any screening pediatricians, doctors or schools can do," Pinner said.
Red flags for parents
Some pediatricians may begin performing anxiety screenings, while others may not. You can always ask your child's doctor for more specifics and watch for any signs of anxiety at home. In kids, it can show up as:
Sleep disturbances or trouble falling asleep
Headaches, stomachaches or nausea with no physical explanation
Not wanting to leave home or be away from parents
Asking to stay home sick often without a physical illness
Irritability
Pounding heart
Pinner said some children have temperaments that make them more prone to feeling anxious. Some other risk factors include lack of socialization, or trauma (whether adults think it's a big deal or not), like a mean kid at school, a divorce, abuse or neglect.
Seeing symptoms?
With help from you and trained behavioral health experts, your child can learn to cope with anxiety and identify what's really causing them distress.
"If your child is having trouble coping – they don't want to go to school, their eating habits have changed, they're not sleeping at night – reach out for help. Usually, within five to seven sessions, you and your child will see a difference in handling anxiety using new skills learned in therapy. This is the first course of treatment before medication is discussed."
---
Want to check in on your child's mental wellness but don't know how to start? Wolfson Children's On Our Sleeves has free resources for kids and teens, parents, teachers and health professionals to start important conversations and foster mental health. Parents and kids can also reach immediate support via the Wolfson Children's 24/7 Kids & Teens Helpline at 904.202.7900 or by texting LIFE to 741741.
Reference: Screening for Anxiety in Children and Adolescents, US Preventive Services Task Force Recommendation Statement