Reduce your blood pressure without medicine
Exercise, diet may offer significant protections against 'the silent killer.'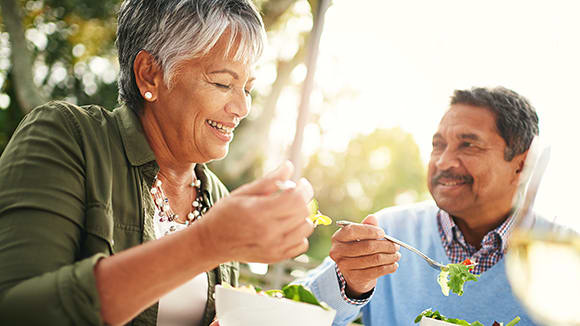 Imagine a clogged pipe.
What's inside stops flowing, and soon, pressure builds. Too much stress leads to bursts or leaks.
"The same thing can happen to your body," said Patricia Calhoun, MD, a Baptist Primary Care - San Jose family physician. "There are downstream effects of high blood pressure that can occur as a result of poor management, and it tends to be more common than low blood pressure."
At least 50 to 70 percent of the patients Marcus Cox, MD, sees on a daily basis suffer from high blood pressure. The Baptist Heart Specialists cardiologist often warns the condition is a "silent killer," increasing the risk of heart attack, stroke and renal failure.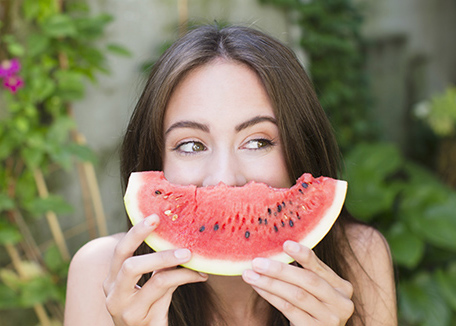 If you're borderline hypertensive, you're unlikely to show any symptoms. But when your blood pressure becomes significantly elevated, you may start experiencing headaches, dizziness and blurred vision.
Though patients should follow their doctors' recommendations, lifestyle changes can often help control or even reverse high blood pressure. Both Dr. Calhoun and Dr. Cox suggest their patients try to rein in potential issues with hypertension by adjusting diet and exercise routines before trying any medicine, if possible.
"If patients can contribute on their end with some of these healthy modifications, their overall quality of life will be better than with just medication alone," Dr. Calhoun said.
Nearly one in three adults suffer from high blood pressure, a condition that can be helped with lifestyle changes. But what exactly does that mean for you?
Eat this, not that
Even a moderate reduction in daily salt intake can help reduce hypertension, said Dr. Calhoun. Most of our salt intake occurs when we eat out, and many people don't realize diet foods are often high in sodium. For example, diet salad dressings contain larger percentages of the daily salt recommendations.
Dr. Calhoun recommends the DASH diet —Dietary Approaches to Stop Hypertension. The diet is high in vegetables, fruits, whole grains, poultry, fish and nuts, and low in sweets, sugary beverages and red meats. As a result, it's rich in potassium, calcium, protein and fiber but contains limited saturated fats and cholesterol.
Combining the diet with a modest salt restriction can provide additional positives. "Poor diet and lack of exercise always seem to be major factors so I try to approach this first," Dr. Cox said. "Low salt is a must."
For daily coffee drinkers, Dr. Calhoun offers some good news: Caffeine does not impact blood pressure. It can speed up heart rate, but it doesn't cause hypertension.
After-work happy hours are another story. Women who consume two or more alcohol beverages per day and men who have three or more drinks per day have significantly increased incidence of hypertension compared to nondrinkers.
These shoes are made for walking
"Exercising at least 30 minutes a day is also very important," Dr. Cox said. "Diet and exercise go hand-in-hand, and it is practically impossible to have one without the other."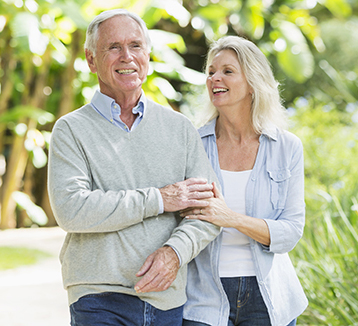 While exercise is important, those at risk for high blood pressure should not change their regimen until after being cleared by a physician.
In general, try to exercise at least three to four sessions per week of moderate-intensity aerobic exercise. The American Heart Association recommends 150 minutes per week, which breaks down to about four, 40-minute sessions or five, 30-minute sessions.
"I always ask, 'How much can you walk? Can you walk for five minutes a day? How about 10?'" Dr. Calhoun said. "Every couple days add more time. Over 30 days, it gives my patients a challenge, and helps them make walking a habit."
Try to build up to 30 minutes each day.
"You don't want to injure yourself," she said. "As a runner, you aren't supposed to increase your mileage by more than 10 percent each week. Look at this the same way."
Be the star of your own 'The Biggest Loser'
Exercise aside, weight loss can contribute to a significant decrease in blood pressure for obese or overweight people.
For every pound lost, there is the possibility of seeing a corresponding decline in blood pressure. (Dr. Calhoun cautions that even skinny people can have high salt consumption and high blood pressure.)
Making the healthy choice isn't always the easy choice, but it's all a matter of habit, said Dr. Calhoun.
The American Heart Association recently adjusted the guidelines for high blood pressure, which means more people will be considered hypertensive. Patients with cardiovascular disease, diabetes, kidney disease and other high-risk patients should be treated with medication if blood pressure is more than 130/80.
These new guidelines lowered the definition of blood pressure to account for complications that can occur at lower numbers than the previous guideline of 140/90.
If you need help controlling your blood pressure, or would like to find out more about how to prevent hypertension, visit baptistjax.com/bpc-appt to find the right primary care doctor for you.