'Trust the science'
Why four doctors got their own children vaccinated against COVID-19.
When your child is sick and you're not sure how to help, have you ever looked at their doctor and asked, "What would you do if this was your kid?" While you know your son or daughter best, sometimes knowing what the experts we trust would do — for anything from an earache to a serious or chronic condition — can really help.
And if you were to ask these doctors, "Would you have your children get the COVID-19 vaccine?" the answer is a resounding yes.
'Waiting can be dangerous.'
Shalika Katugaha, MD, system medical director of Infectious Diseases at Baptist Health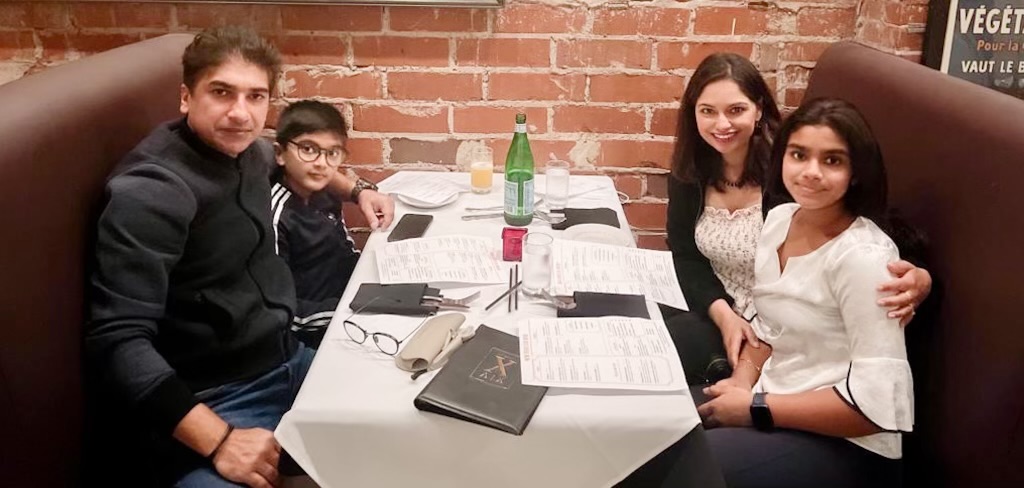 "My daughter, Raaya, was vaccinated when she turned 12 in June, and my 7-year-old son, Rahul, was vaccinated in November when it became available to the 5 to 11 age group.
"My husband and I made this decision because we want to protect them as much as possible. The FDA authorized the vaccine after rigorous evaluation of clinical trial data regarding its safety and efficacy. In a study with more than 4,600 participants, there were no serious side effects in children 5 through 11.
"It is very likely, especially now with the highly transmissible omicron variant, that our children will be exposed to COVID-19, if they haven't been already. This virus can be dangerous for children, and we shouldn't dismiss it. With my children vaccinated, I feel more confident as they go to school, participate in extracurriculars and move about in the community.
"I understand that this can be a very difficult decision for parents — it's our natural instinct to protect our children. We have to weigh risks and benefits. It would be great if we had the luxury to watch and wait, but where we are in the pandemic, we don't have that luxury. And waiting can be dangerous."
'More than enough evidence.'
Nathan Ranalli, MD, pediatric neurosurgeon with the Stys Neuroscience Institute at Wolfson Children's Hospital and the UF College of Medicine – Jacksonville
"Our daughters are 12 and 10, and our son just turned 8. Our 12-year-old received the Pfizer-BioNTech vaccine when it was approved for her age group in May, and our younger two were vaccinated when it was approved in November for kids ages 5 through 11.
"As a pediatric neurosurgeon and a parent, I look to the American Academy of Pediatrics (AAP) for evidence-based guidelines regarding public health issues that affect children, including my own. I respect the AAP's opinion that COVID-19 vaccines are highly effective against severe illness, hospitalization and death, all of which I have unfortunately seen firsthand.
"My wife and I weighed the documented risks and benefits associated with the vaccine and concluded the latter significantly outweigh the former. The claims regarding a negative impact on fertility or puberty have been discredited, and the risk of experiencing myocarditis or pericarditis is higher following actual COVID-19 infection than it is after vaccination.
"As parents, the health and well-being of our children is of the utmost importance. None of us can predict the future and risk can never be completely eliminated, but I believe there is more than enough evidence right now to support the safety and efficacy of COVID-19 vaccination for kids 5 years and older."
'We can breathe a little bit easier.'
Alexandra Beier, DO, pediatric neurosurgeon with the Stys Neuroscience Institute at Wolfson Children's Hospital and UF College of Medicine – Jacksonville, and neurosurgical director of Wolfson Children's Pediatric Epilepsy Program
"I have a 5-year-old son and an 8-year-old daughter. For my husband and me, getting them vaccinated wasn't even a question. We were waiting for the vaccine to be approved for our children's ages, and once it was, we signed them up that week to receive their doses. We wanted to be able to protect them like we protected ourselves when we received our vaccinations.
"Our children have had both of their doses now, without any side effects for either of them, and now I feel we can breathe a little bit easier. We know this won't completely prevent them from getting COVID-19, but knowing it would be less severe and less likely to cause hospitalization makes us feel more comfortable going about our normal activities.
"I have been letting science guide all of our medical discussions personally and professionally, and this vaccine was no different. It's similar to any childhood vaccine, which are why we don't have a lot of childhood diseases, like measles. Trust the science."
'Why would I not want to protect those dearest to me?'
Sunita J. Ferns, MD, pediatric cardiac electrophysiologist with the Wolfson Children's Terry Heart Institute and director of the Pediatric and Adult Congenital Electrophysiology Program at Wolfson Children's Hospital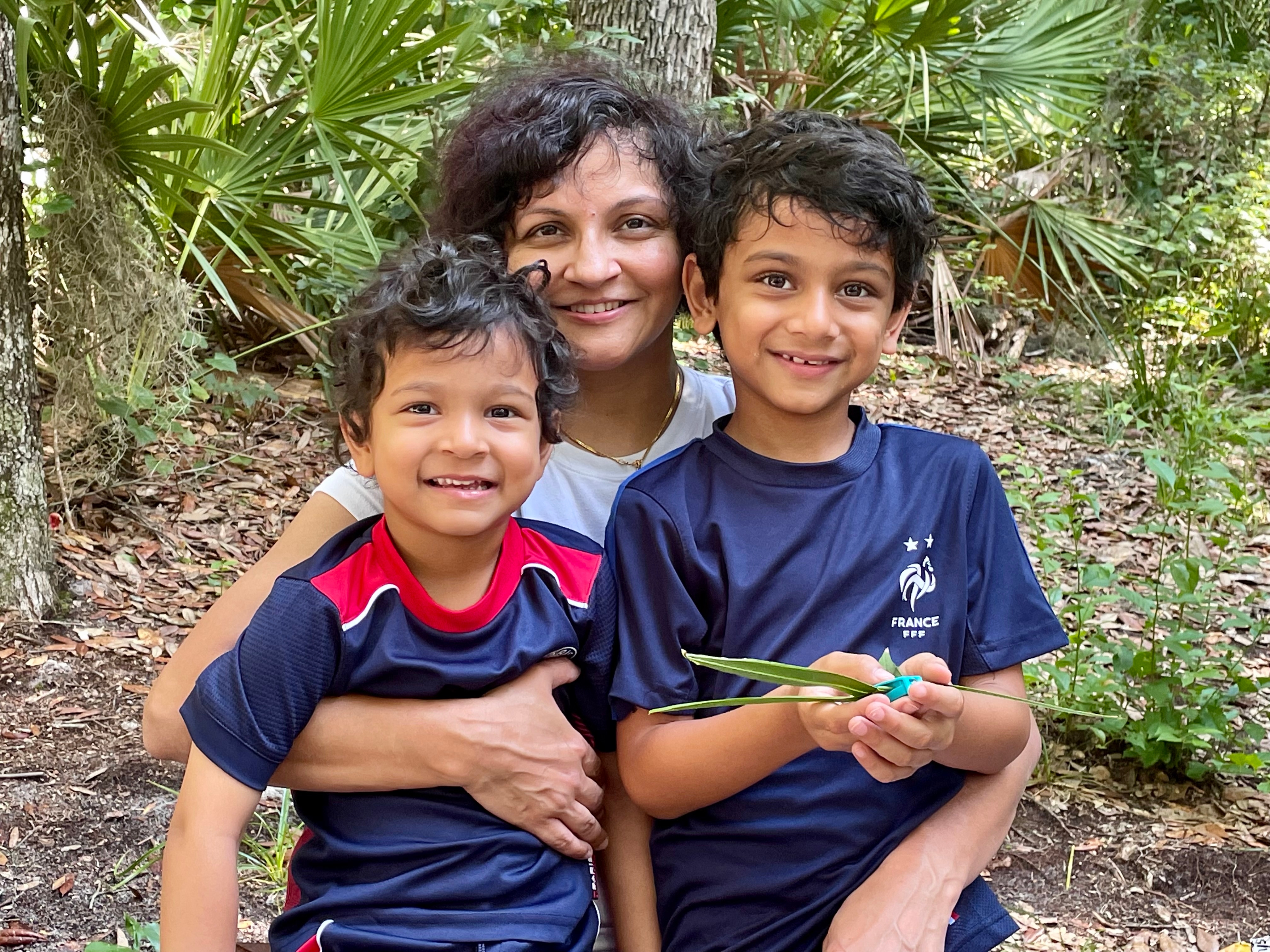 "The two main reasons I chose to have my children vaccinated are to protect them and to protect others around them.
"As a physician at Wolfson Children's Hospital, I have consulted on multiple children with life-threatening COVID-19 infections, some on life support, and some who have lost their lives to the disease. Right now, it's one of the top five to 10 causes of pediatric deaths in the United States. And we are only now beginning to comprehend that COVID-19, like measles, could have effects on a child decades later.
"A common myth is that the side effects of the vaccine are horrendous. Though the rare side effect of myocarditis (inflammation of the heart muscle) has been reported, most cases have been mild and resolved quickly. In contrast, COVID-19 infection is associated with a substantial increase in the risk of hospitalization or death from myocarditis and other heart conditions.
"It's scientifically proven that the vaccine helps prevent COVID-19-related hospitalizations and deaths, and why would I not want to protect those dearest to me?"
---
Do you have more questions about the COVID-19 vaccine and children? At Baptist Health and Wolfson Children's Hospital, we want to help keep our community informed. For answers to frequently asked questions, including vaccination locations, visit wolfsonchildrens.com/covid19. For more information about COVID-19 vaccines for adults and children, visit baptistjax.com/covid19vaccine.