Gasping for air
Vaccinate before it's too late.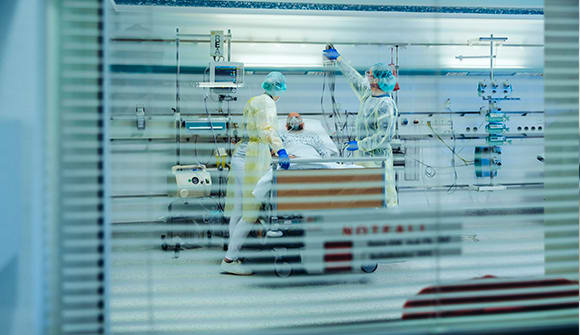 Our guest columnist, Tammy Daniel, DNP, RN, chief nursing officer for Baptist Health, has witnessed firsthand how COVID-19 has impacted unvaccinated patients. Here's what she had to say.
At Baptist Health, we've seen our COVID-19 cases rise sharply in the last few weeks. As of Wednesday, Aug. 4, 2021, we have 518 confirmed COVID-positive patients within our five-hospital health system. Of those, 15 are children. Among patients over age 12, more than 90% are not vaccinated.
This is a sad situation because it likely could have been prevented if these patients had received the COVID-19 vaccine.
But even more heartbreaking is the panic and regret our health care workers are hearing from our patients, especially those in the ICU.
They say, "If I get the vaccine now, could I not go on the ventilator?" They're desperate because they are gasping for air, they feel like they can't breathe, and they are scared they're going to pass away.
But by the time patients are this sick, it's too late for a vaccine to stop their infection.
We are seeing younger patients with COVID-19 compared to what we saw in 2020, because the virus has become more infectious. The average age of COVID-19 patients at Baptist Health is around 50, and we're admitting people in their 20s, 30s and 40s who were perfectly healthy before their infections.
My advice – please consider getting the COVID-19 vaccine if you have not already. There is a lot of misinformation circulating about the vaccine. You can read more about vaccination myths on Juice. Do your research and make an informed decision.
---
At Baptist Health, we want to help keep our community informed about COVID-19. For more information about COVID-19 vaccines, visit baptistjax.com/covid19vaccine. Click here to find a vaccination location near you.