Advances in COVID care
Treatments on the front line of the fight against the coronavirus.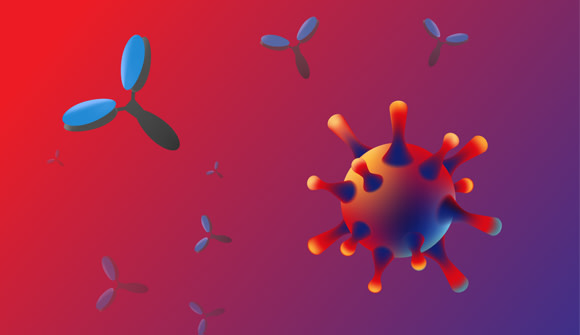 As COVID-19 vaccines roll out across the country, the number of cases of the virus continues to skyrocket, fueled by holiday gatherings. Since the pandemic began, researchers have been working furiously to develop effective treatments to combat the deadly virus. Elizabeth Ransom, MD, FACS, executive vice president and chief physician executive at Baptist Health, gives an overview of the options currently being used at Baptist Health.
Remdesivir
Approved by the FDA in October 2020, remdesivir is used to treat suspected or confirmed COVID cases in hospitalized adults and children over the age 12 and weighing at least 88 pounds. The drug interferes with one of the key enzymes the virus needs to multiply. Remdesivir has only been authorized by the FDA for use in a hospital or health care setting, not in the home.
Dexamethasone
Hospitals have also relied on dexamethasone, a common steroid used in a wide range of conditions to reduce inflammation. Dexamethasone is used to treat COVID-19 patients requiring oxygen or ventilator support and has been shown to reduce mortality, according to the World Health Organization.
"Both dexamethasone and remdesivir have been shown to be beneficial to COVID-19 patients," said Dr. Ransom.
Monoclonal antibodies
In November 2020, the FDA granted emergency use authorization to a pair of new therapies known as monoclonal antibody treatments. Monoclonal antibodies, which are also used to treat other diseases including cancer and asthma, are prescribed for patients with mild or moderate COVID-19 who are at high risk for progressing to severe symptoms or hospitalization. The therapy has to be administered within 10 days of a patient first showing symptoms of COVID-19.
"Monoclonal antibodies are laboratory-made proteins that mimic the immune system's ability to fight antigens, such as viruses," said Dr. Ransom. "It's derived from the plasma of a recovered COVID-19 patient and is administered as an infusion on an outpatient basis."
Baptist Antibody Clinic
More than half a million doses of monoclonal antibody drugs have already been shipped to states by the federal government as part of Operation Warp Speed. In December 2020, after receiving its first shipment of monoclonal antibodies, Baptist Health established a special clinic to administer the treatment. Doses are prepared for infusion by Baptist Health pharmacists and patients are referred to the antibody clinic by their Baptist Primary Care physician or by Baptist Health Emergency Centers.
The intravenous treatments take about two hours and are administered by Baptist Health nurses. The actual infusion takes about an hour and then patients are observed for an hour after the treatment to check for any drug reactions.
"Patients are evaluated for all treatment options on a case-by-basis basis and all patient data is analyzed to improve patient outcomes," Dr. Ransom said.
President Donald Trump, Secretary of Housing and Urban Development Ben Carson, MD, and former New Jersey Gov. Chris Christie are among the notable political figures who tested positive for COVID-19 and were treated with a combination of remdesivir, dexamethasone and monoclonal antibodies.
"Baptist Health patients have access to all those medications," said Dr. Ransom.
---
Baptist Health wants to keep the community informed with the latest information about COVID-19. To learn more about COVID-19 vaccines, visit baptistjax.com/covid19vaccine.