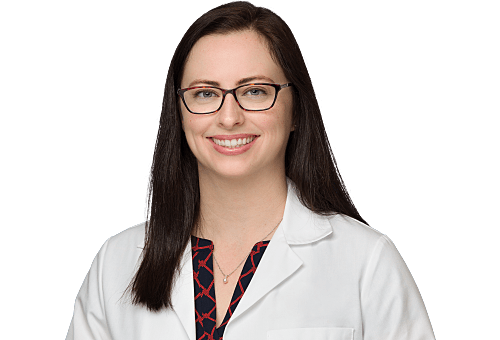 Meredith Navejar, PA-C
Physician Assistant
Meredith Navejar, PA-C Office and Other Patient Information
Meredith Navejar, PA-C Biography and Info
Meredith Navejar, PA-C, first became interested in cardiology when she began working as a medical assistant at First Coast Heart and Vascular Center here in Jacksonville after graduating from the University of South Florida with her degree in biomedical sciences. Her interest in cardiology continued to grow once she entered the physician assistant program at the University of Florida in Gainesville. This prompted her to return to Jacksonville where she completed her core rotations, as well as additional rotations in cardiology at UF Health Downtown and heart transplant medicine at Mayo Clinic of Jacksonville. Her areas of expertise include:
Inpatient and Outpatient Cardiology
About Me
I am a Jacksonville native and have always appreciated all the opportunities this city has to offer, as well as how there is always something to do here. I enjoy spending time with my husband and our corgi. My husband and I love traveling, playing tennis and making new recipes together. We also love spending time with our dog and taking him to the park whenever we can.
My philosophy of care is to always take the time to listen to my patients and understand their perspectives on their health. I love when discussing healthcare and treatment options can be more of a conversation between me and my patients. This leads to my patients having more autonomy in their own healthcare decisions, with the goal of also improving their quality of life.
Specialties
Boards
National Commission on Certification of Physician Assistants (Physician Assistant)
Languages
Hospital Affiliation
Baptist Medical Center South
Baptist Medical Center Jacksonville
Baptist Clay Medical Campus
Baptist Medical Center Beaches
Baptist Medical Center Nassau
Legal Practice Name
Ages Treated
Meredith Navejar, PA-C Additional Information
Education & Training
Bachelor of Science - Undergraduate

University of South Florida

2014 – 2018

Master's Degree in Physician Assistant - Graduate

University of Florida

2021 – 2023